Reykjavik is the capital city of Iceland and the most northern situated capital city on earth. It is located in the southwest of Iceland and has a population over 120.000. It's one of the cleanest and also safest cities in the world.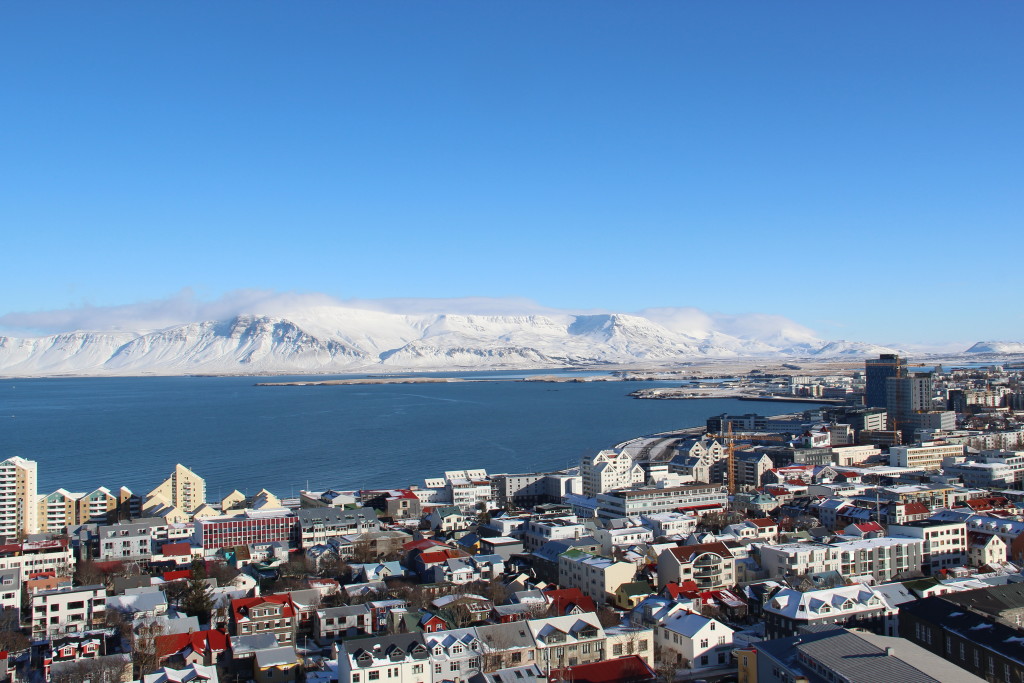 Personally, I think that Reykjavik has two sides. On the one hand, it is very nice and unique, but on the other side, not every neighborhood is charming. You'll see a lot of houses, which are shabby. But the fact, that you are surrounded by mountains makes you forget those things.
I stayed in Reykjavik for 3 days and here is my list of 10 things to do and see in Reykjavik. It's a really good place to stay for a few days, because it is possible to discover the charm of the country also in a few days.
Hallgrímskirkja Church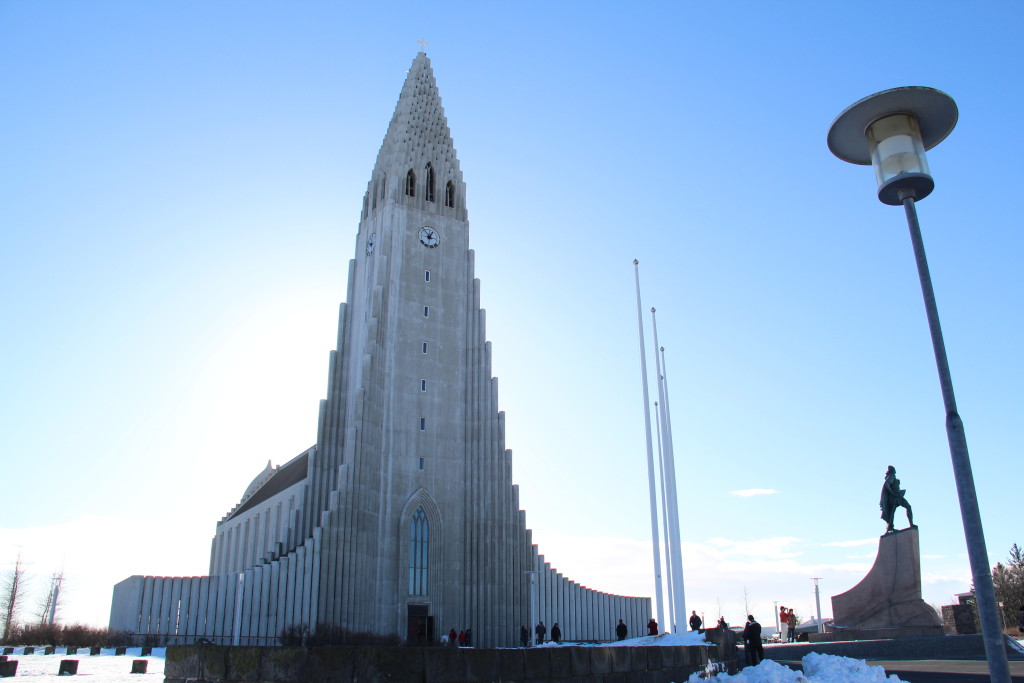 This is the most visited place in Reykjavik, the Hallgrímskirkja Church. It is a unique church, because of its modern architecture. When you're standing in front of it, it is really impressive. But it's not only beautiful from the outside, you can also take the elevator to get up. I can highly recommend this, because you'll have a stunning view over Reykjavik from the top of the church.
The Sun Voyager View Point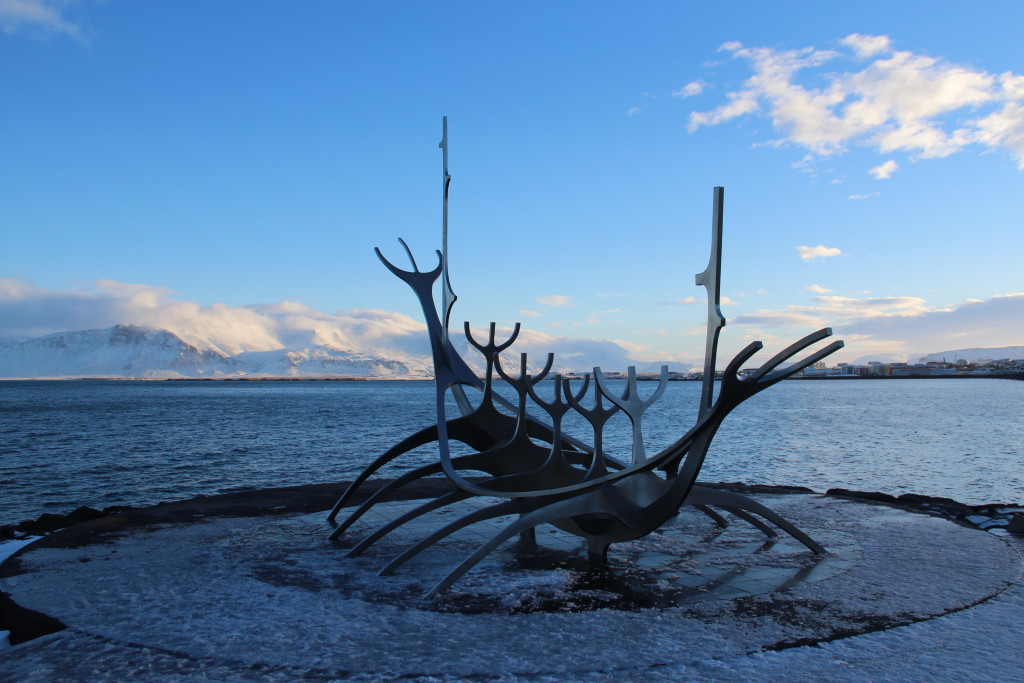 The Sun Voyager is one of the most beautiful view points I've ever seen. The sculpture is a Wiking boat and the view behind it is amazing, because in the front you see the sea and in the background the mountains. In winter, everything is covered with snow and ice, which makes it yet more beautiful.
Bæjarins Beztu Pylsur Hot Dog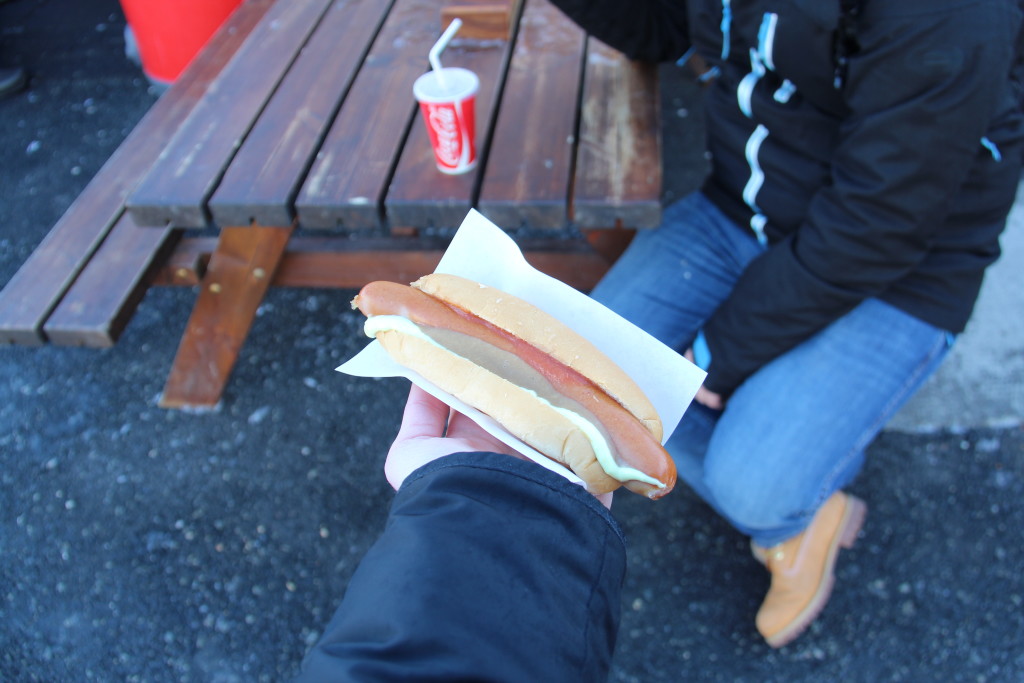 This was a tip that I read on the internet before heading to Reykjavik. Since we hadn't much time to eat, I thought that the hot dog would be perfect. After 15 min of searching, we finally found the little chippy. And I have to admit, that the hot dogs are amazing! I also can recommend them while you're in Reykjavik.
Icelandic Horses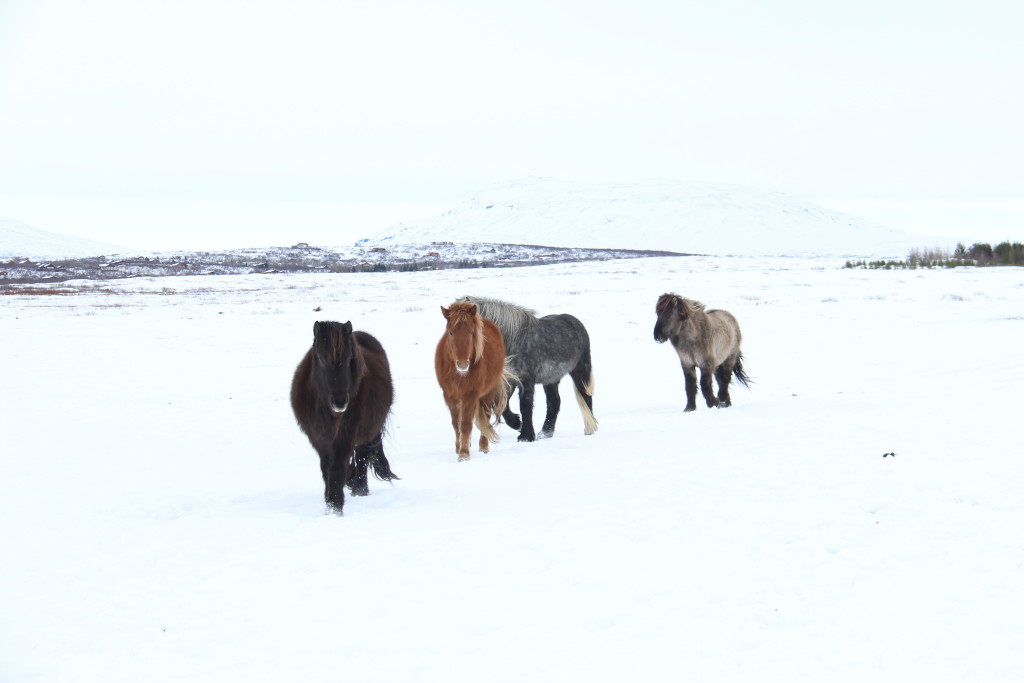 Before heading to Iceland, I knew I wanted to pet an Icelandic Horse. Aaaand I had the chance to do it. They feel very fluffy and they are so cute. I didn't know that once an Icelandic horse leaves Iceland, it is not allowed to come back to Iceland and it cannot call itself as an Icelandic horse. So if you're driving around in Iceland, and you see them, just stop and wait, they will come to you.
Northern Lights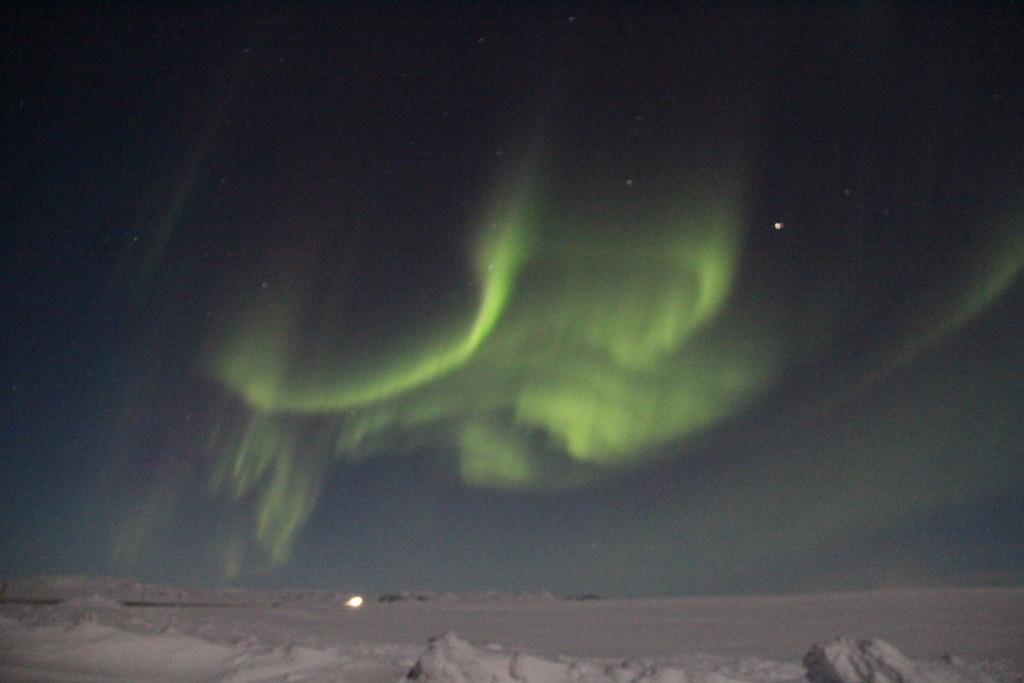 Ok, this is the most exciting thing I saw during our trip in Iceland. We stayed there only for 3 nights, so the chances to see them were not so high, because there are a lot of facts that have to match. First, there must be high activity. Second, the sky must be clear without any clouds. Third, you have to go outside the city, to really see them. So we were lucky enough to observe them.
Blue Lagoon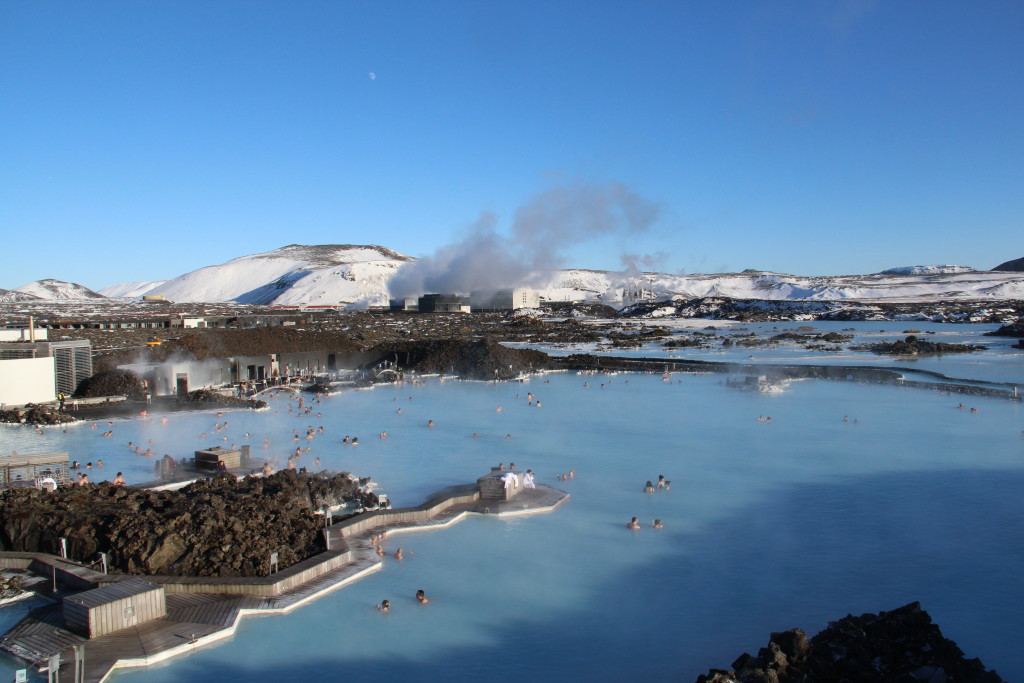 The Blue Lagoon is one of the 25 world wonders and one of the most visited tourist attraction in Iceland. Basically it is a geothermal spa, which is located in a lava field. The water is about 39 to 40° C and heated naturally. It is very rich in minerals, such as silica and sulfur. I highly recommend to do a quick stop there, because it will heal your soul.
Þingvellir National Park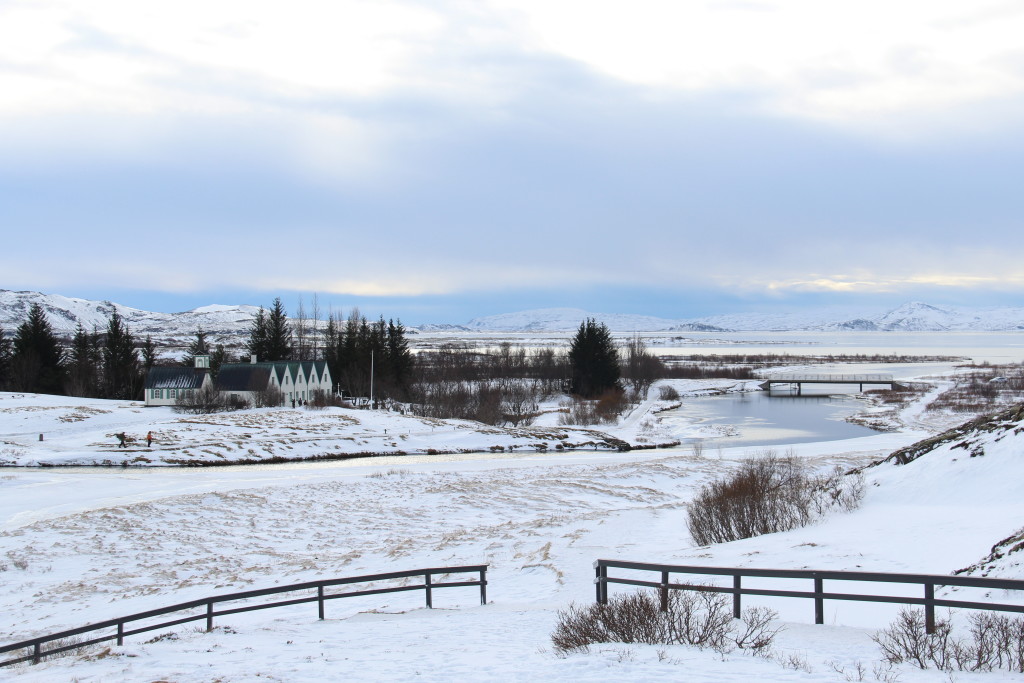 The Þingvellir National Park is a very attractive tourist attraction. This is basically for two reasons. First, it is the place where the first Parliament was established and second, it is the place where the North American and Eurasien plates clash. You can see the continental drift, which is really stunning. This places was also declared as a Unesco World Heritage site.
Geysir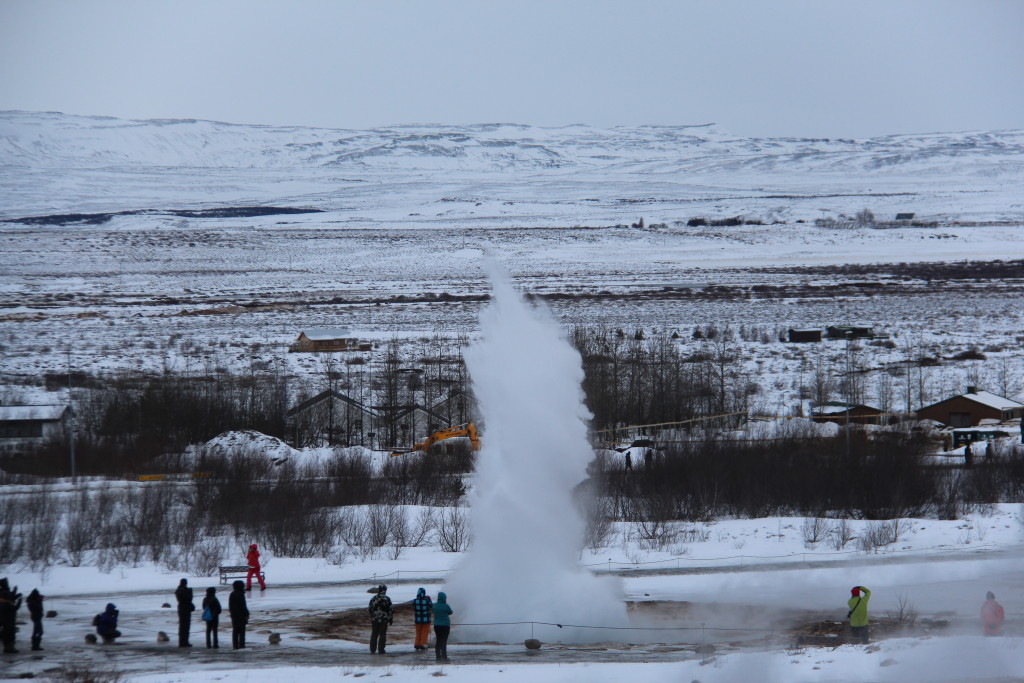 Another famous tourist attraction are the geysers. Basically, the real and first geyser, the Great Geysir isn't active anymore, it erupts from time to time. The more active one is called Strokkur, he erupts every 10 minutes and reaches a high of 40 meters.
Gullfoss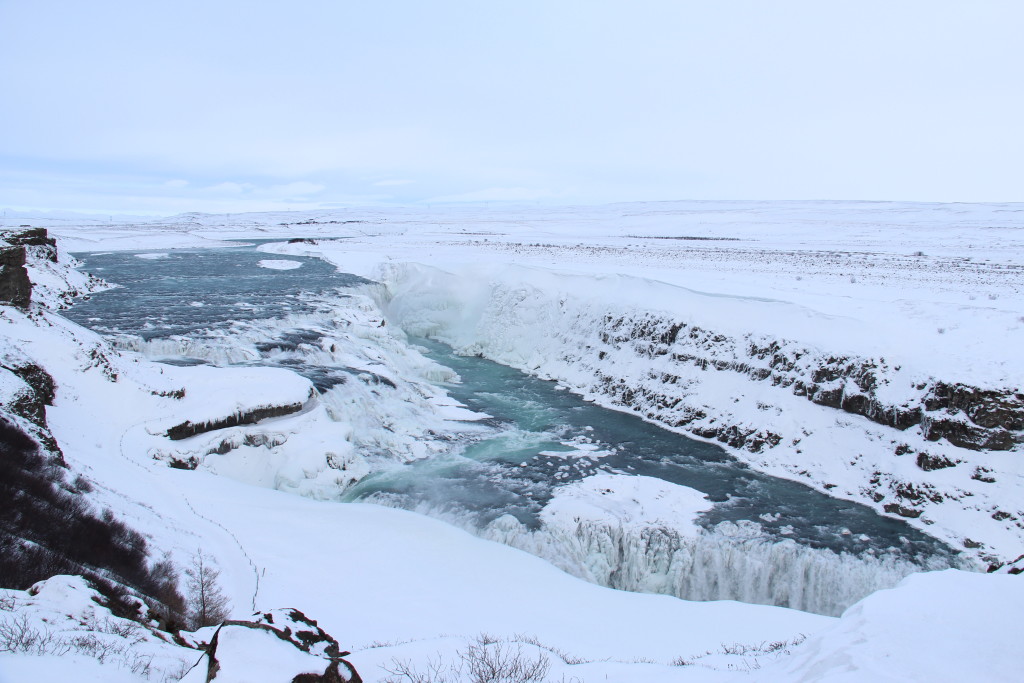 The Gullfoss is a waterfall in the south of Iceland. Its name means golden falls. It is the largest waterfall in Europe. When you're standing in front of it, it is really breathtaking. Since we visited it in winter, is was freezing because of the wind.
Kerið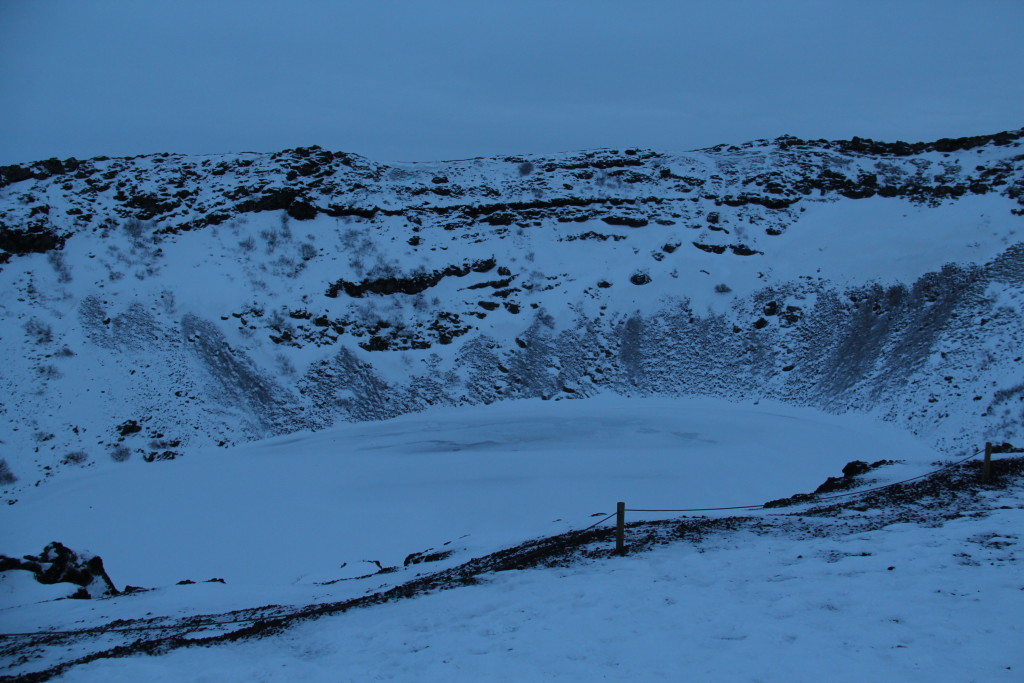 This was the last thing we visited. The Kerið is a volcanic crater lake. It was a cone volcano, which erupted and emptied its magma reserve. In winter, you don't see the blue of the water in the crater, but it is still very impressive to be so close to a volcano.
I hope you like my 10 things to do in Reykjavik and its surroundings. It is absolutely worth it to visit. If you have any questions, don't hesitate to ask. I'll post more information about some points in following posts.