Afternoon Tea inspired by Pierre Hermé
During my stay in Cologne, I got invited to the Afternoon Tea inspired by Pierre Hermé by the Excelsior Hotel Ernst. I was very honored and couldn't wait until the day was there. Already at the entrance I was welcomed very warmly and nice by the security guard. As we had beautiful weather, I was asked if I would like to stay inside or enjoy the Afternoon Tea in the courtyard. Obviously, I chose the courtyard because the weather is not that often so good here in Europe.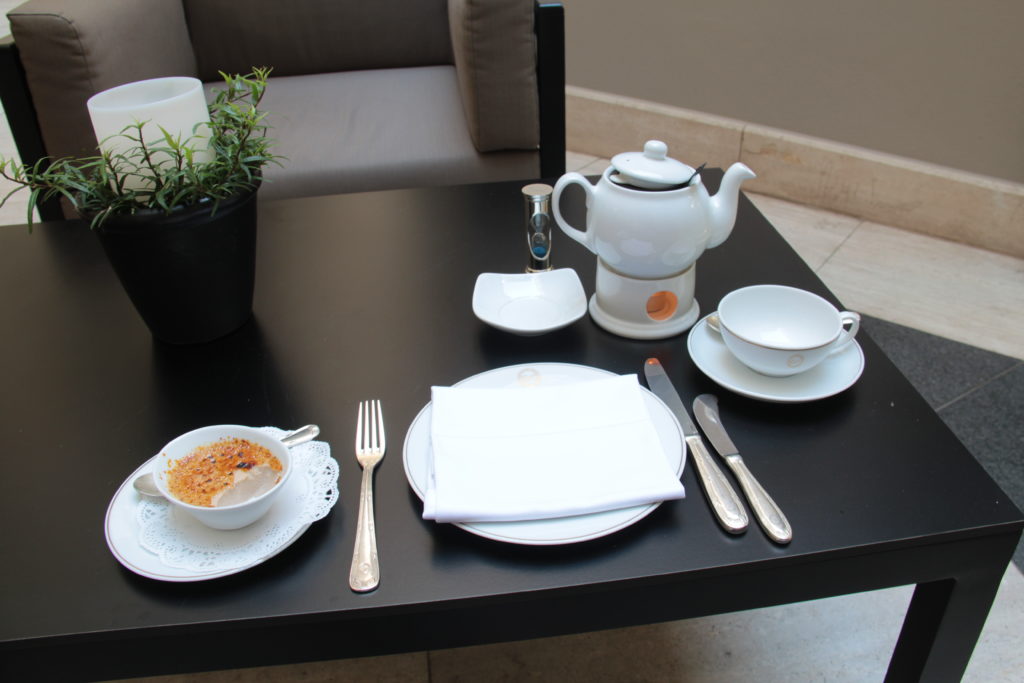 As to the Afternoon Tea, the Excelsior Hotel Ernst is the only partner in Germany who offers this event and works together with the famous French pastry chef Pierre Hermé. He is basically famous for his macarons, which are really delicious and I really enjoy to taste them.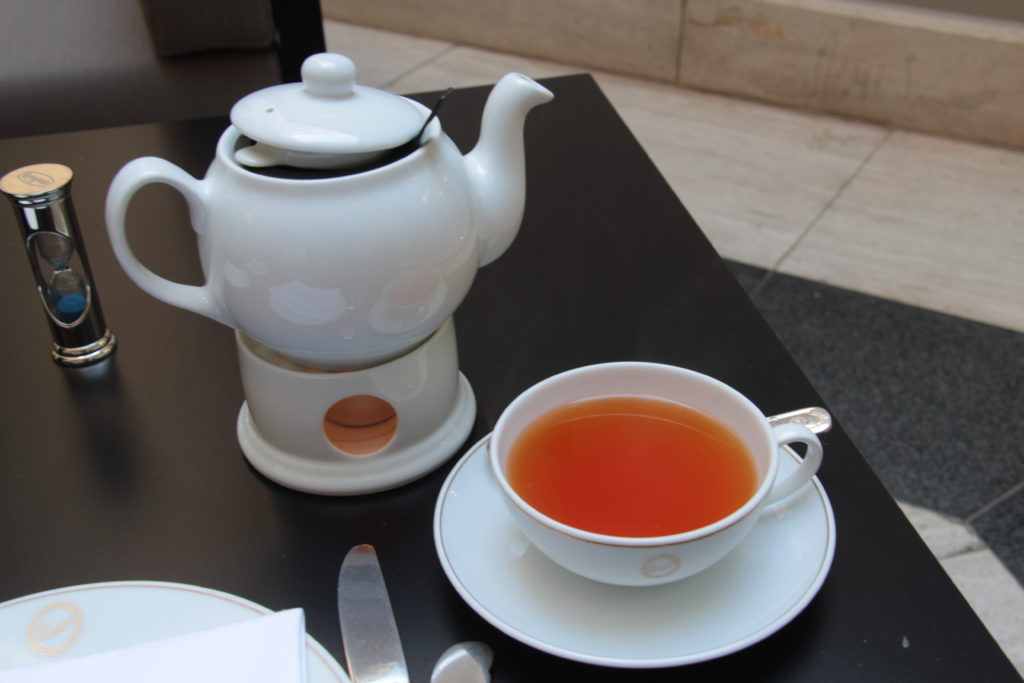 Before I could try the delicious macarons, the waitress offered me a large tea selection from which I had to chose one. To start, I got a crème brûlée. As I love crème brûlée, I was really happy about this snack.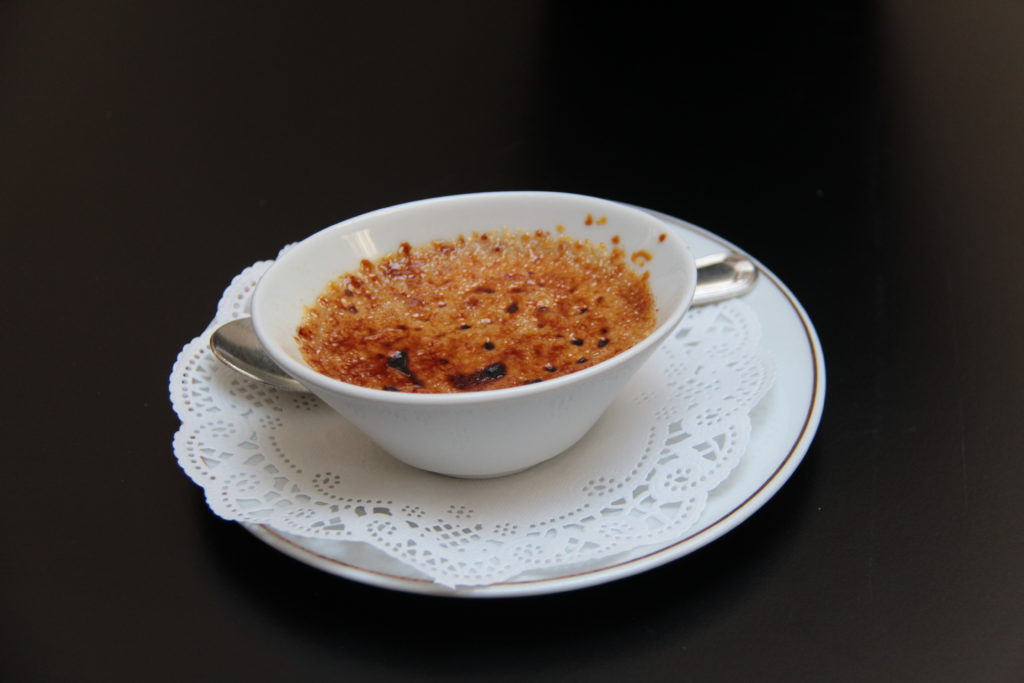 And then the big moment was there, I got a big plate with a delicious selection of sweet and savoury Afternoon Tea classics. On the upper plate were the delicious and famous macarons and some other sweets made out of chocolate. On the plate in the middle were some small sandwiches with smoked salmon, cucumber and ham. And on the lower plate were English crumpets and small brownies.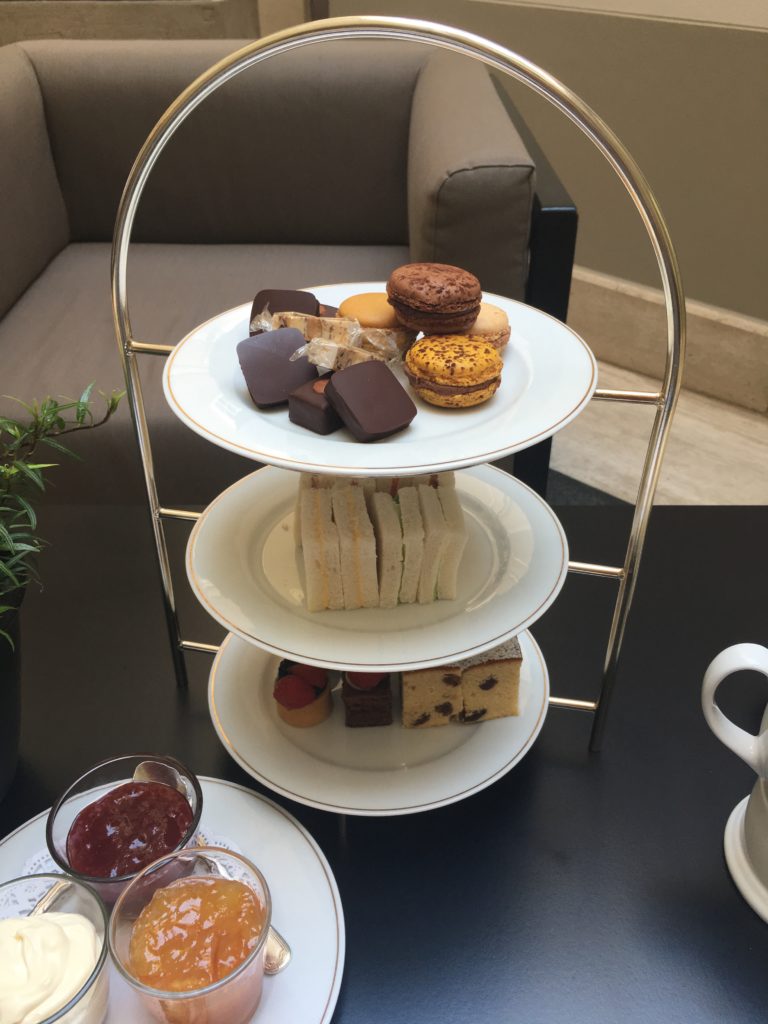 Beside this huge plates, I got also typical english Scones with clotted cream and two different jams. The nice waitress gave me the tip to eat it top down and the Scones between the different things. This was really useful and I really enjoyed the Afternoon Tea.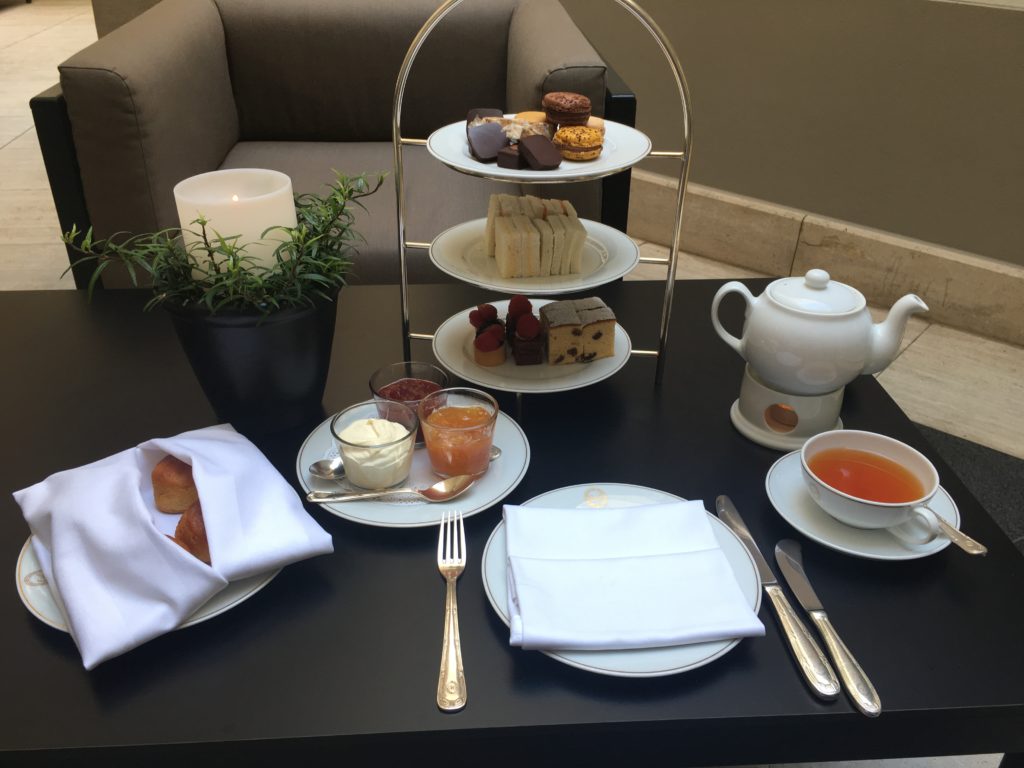 I spent a really nice and calm afternoon at the Excelsior Hotel Ernst in Cologne where I really enjoyed my tea and all the snacks that I tried. I want to thank the Hotel for giving me this chance. Although all opinions are my own.