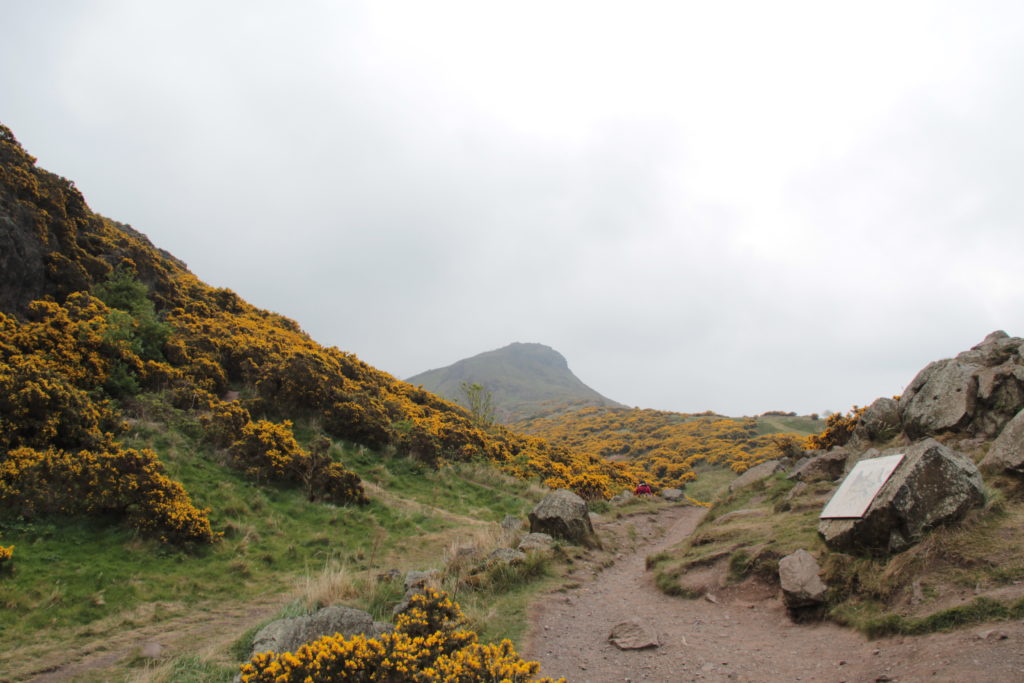 As soon as I knew that you could climb up an extinct volcano in the middle of Edinburgh in Scotland, I knew that I have to reach the summit of Arthur's Seat. It is the main peak of a group of hills in Edinburgh and is located at the east of the city center and approximately 1,6 km away from Edinburgh Castle. Arthur's Seat is the remains of an extinct volcano that erupted 350 million years ago and the highest point sits 251 meter above sea level, which will give you, normally, an amazing view of the city.
Arthur's Seat
To start your adventure, you have to walk the whole Royal Mile to the Holyrood Palace, which is the seat of the Royal Family when they are staying in Edinburgh. Entering the Holyrood Park, there are several cultural highlights to discover besides the Arthur's Seat.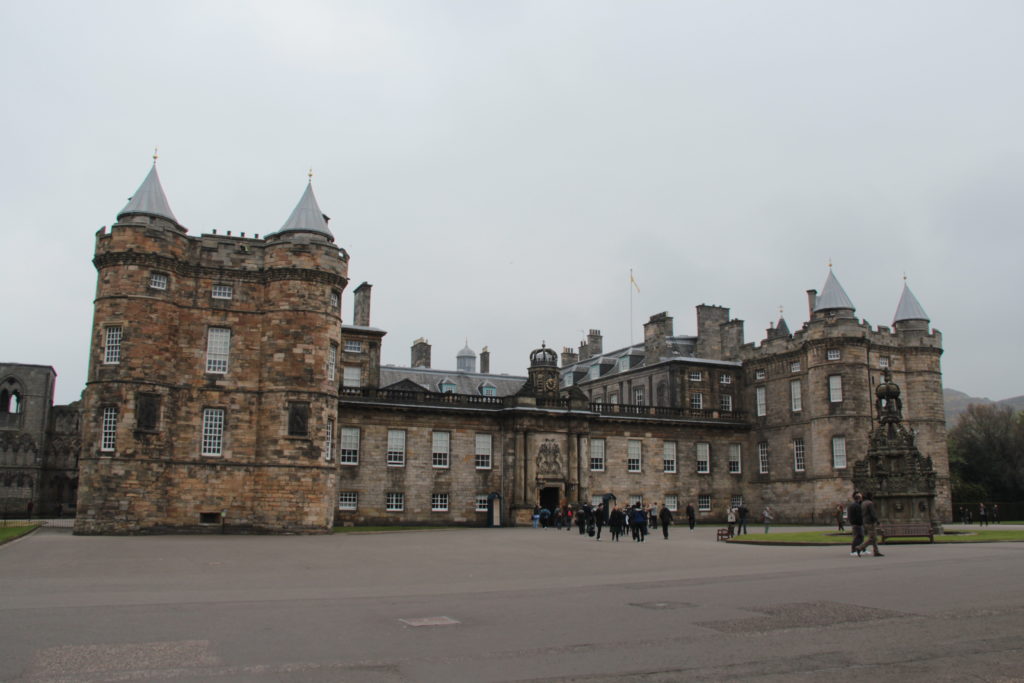 When you are standing on the foot of the Arthur's Seat, you will have some different ways to get up that mountain. You can chose either between a very relaxing way to get up, by simply walking or you can chose the steepest way up, where you really have to climb at some points. This is up to you to chose. We opt for a normal and relaxing path because we wanted to enjoy our hike. Below you can see the way that we chose to get up that hill.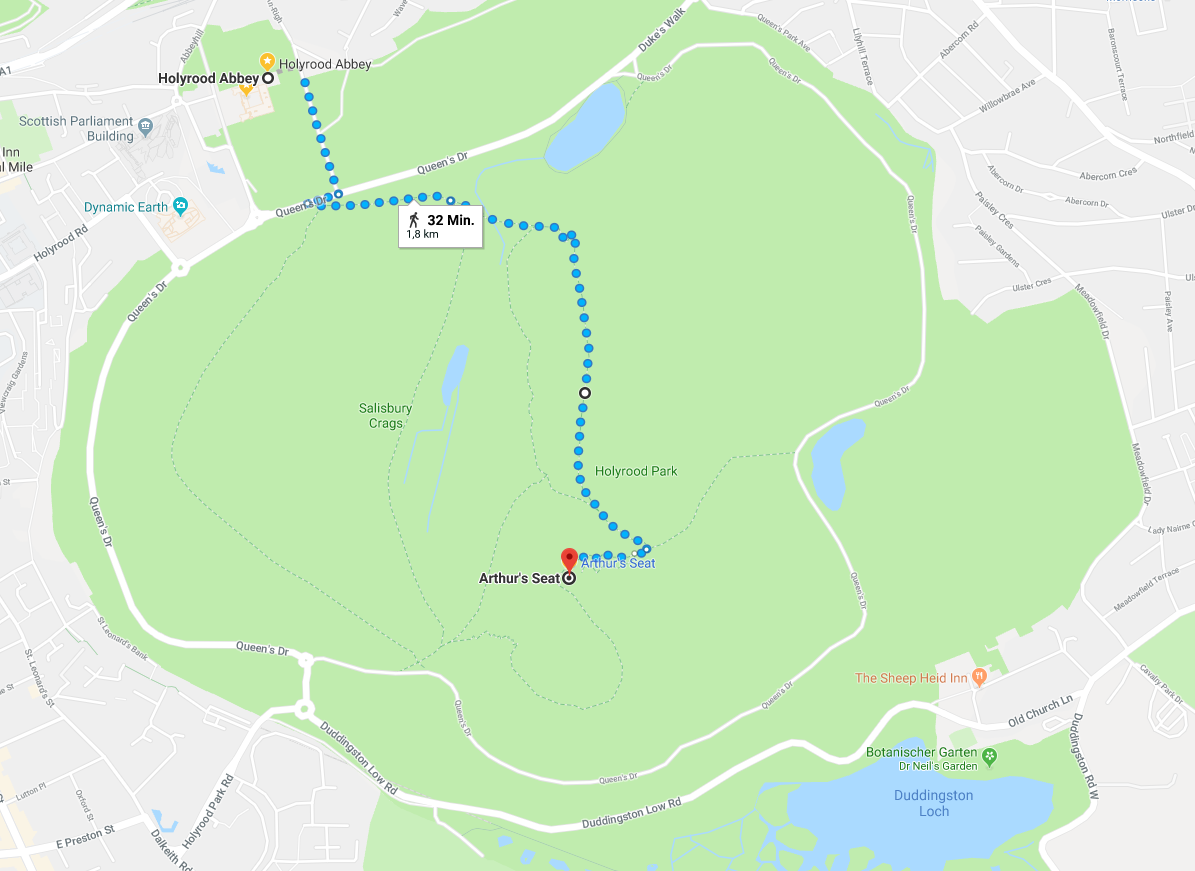 The way up that hill is not that difficult and also easy to do with children. When you are walking up, you always have to turn around to see Edinburgh getting smaller and leaving it behind you. When you are standing in Edinburgh Castle and have a look at Arthur's Seat, it will give you the impression to be almost unreachable because of its height. But with every step up to the summit of Arthur's Seat, you will see that it is feasible without being in a very sportive condition.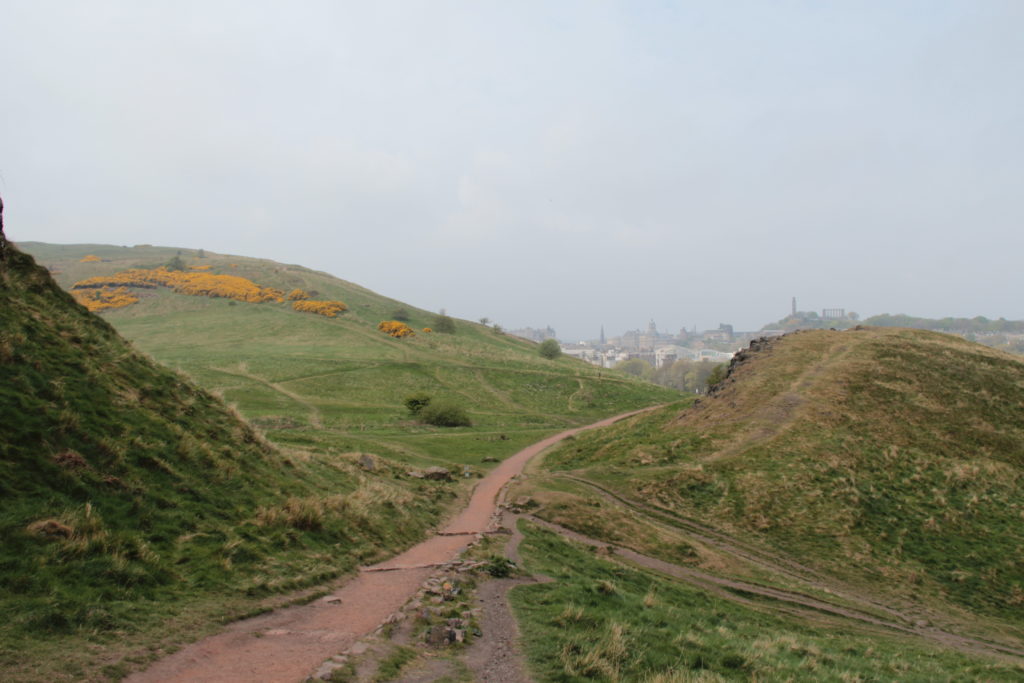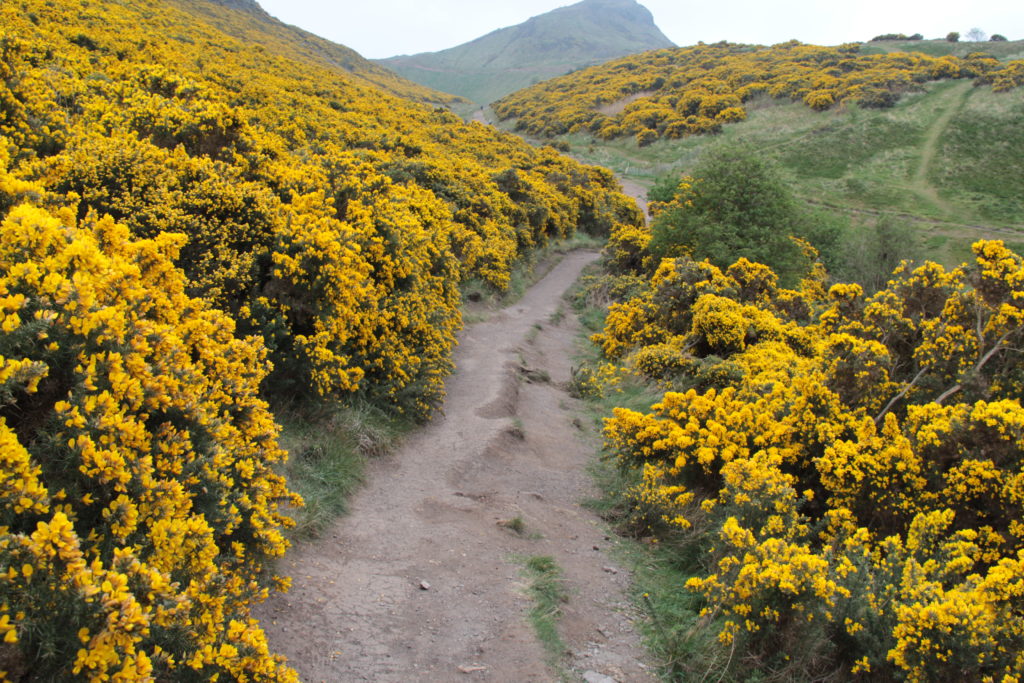 St. Margaret's Loch
You can't miss St. Margaret's Loch because there are almost always swans on it. The loch was made in 1856 by Prince Albert for the improvement of the surroundings of the palace. It is located about 500 meter of the Holyrood Palace and about 100 meter of the remains of St. Anthony's Chapel.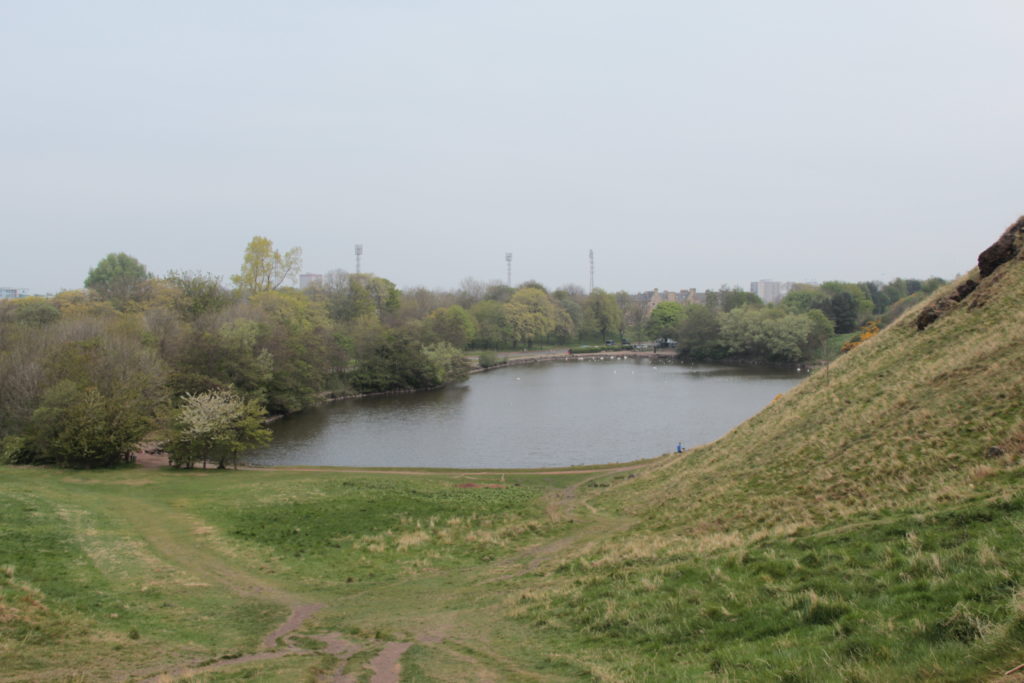 St. Anthony's Chapel
After walking for a while, you will reach the ruins of the St. Anthony's Chapel. Sadly, there is only a part of the North wall standing in the Holyrood Park but those remains are already very fascinating. The origin and history of the St. Anthony's Chapel are not clear. The only fact is that the Pope gave money for its reparation in 1426. So it must have been built before. One can suggest that the building could maybe date back to 1300 or even beyond. So it is quite mysterious. As it is located in the Holyrood Park, it is very likely that the chapel was a part or linked to the nearby Holyrood Abbey.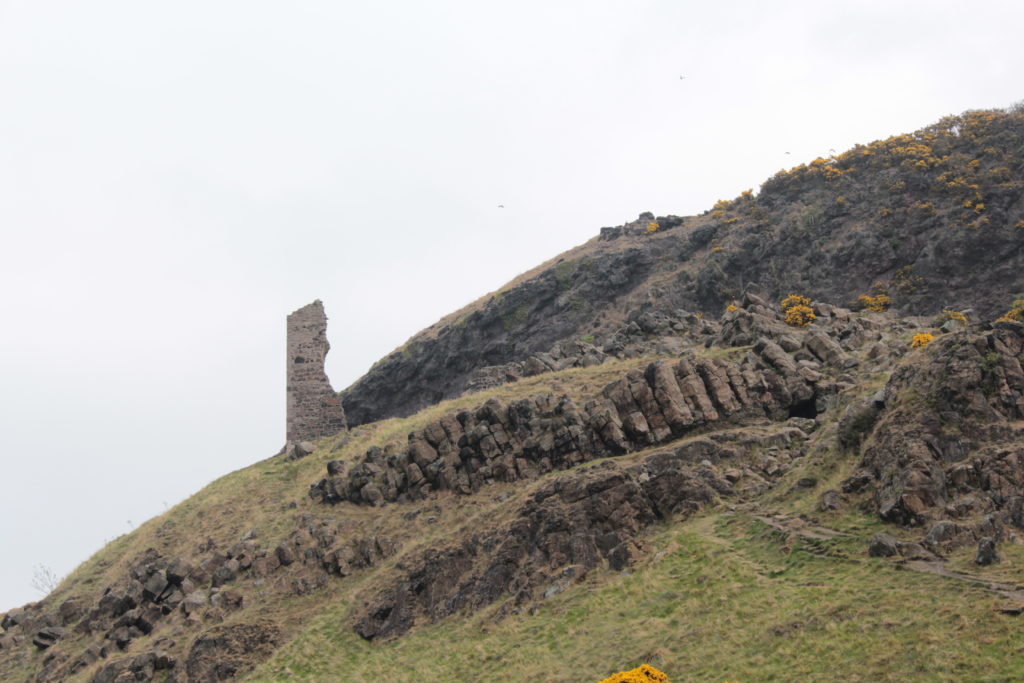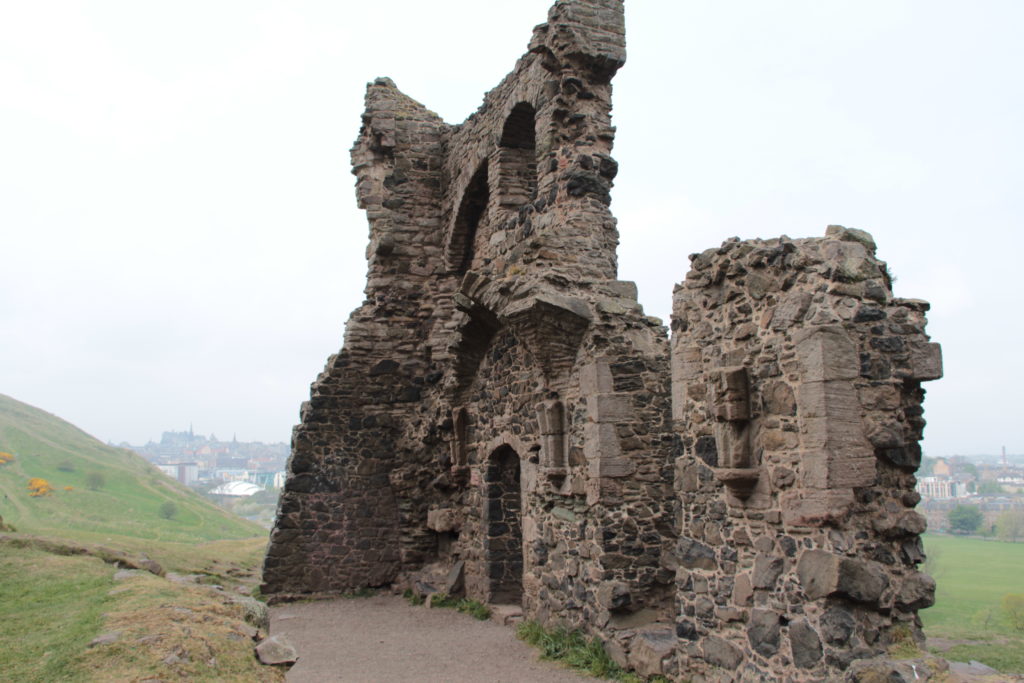 Whenever I find myself in front of remains of an old building, I try to imagine how it looked like at its best times. Originally, the chapel had a rectangular shape and the walls were built with local stone. It had a tower, which was almost 12 meter high and had probably a spiral stair inside.
So when you are taking the way that we took, you will pass the impressive remains of St. Anthony's Chapel.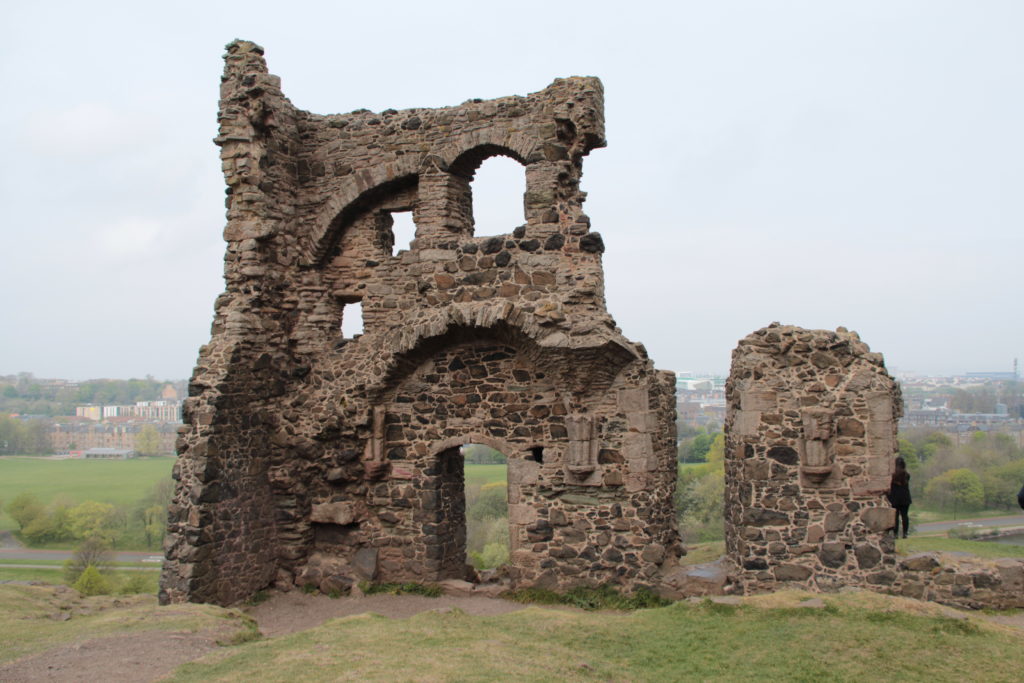 The summit
After walking for about 40 minutes, you will reach the summit of Arthur's Seat. Normally, you will have an amazing view of Edinburgh but the more we hiked up to the summit, the more cloudy it got. So when we were arriving at the summit of the hill, we were standing in the middle of a cloud and so you were surrounded by white fog. We didn't see any of the amazing views of Edinburgh.
On the summit of Arthur's Seat is a stone monumental, which marks the highest point of the hill and a round monumental plate, which shows the cardinal points and the distance to other highlights. As the weather was not that good, there were not many people on the summit and so we were able to make a lot of different photos.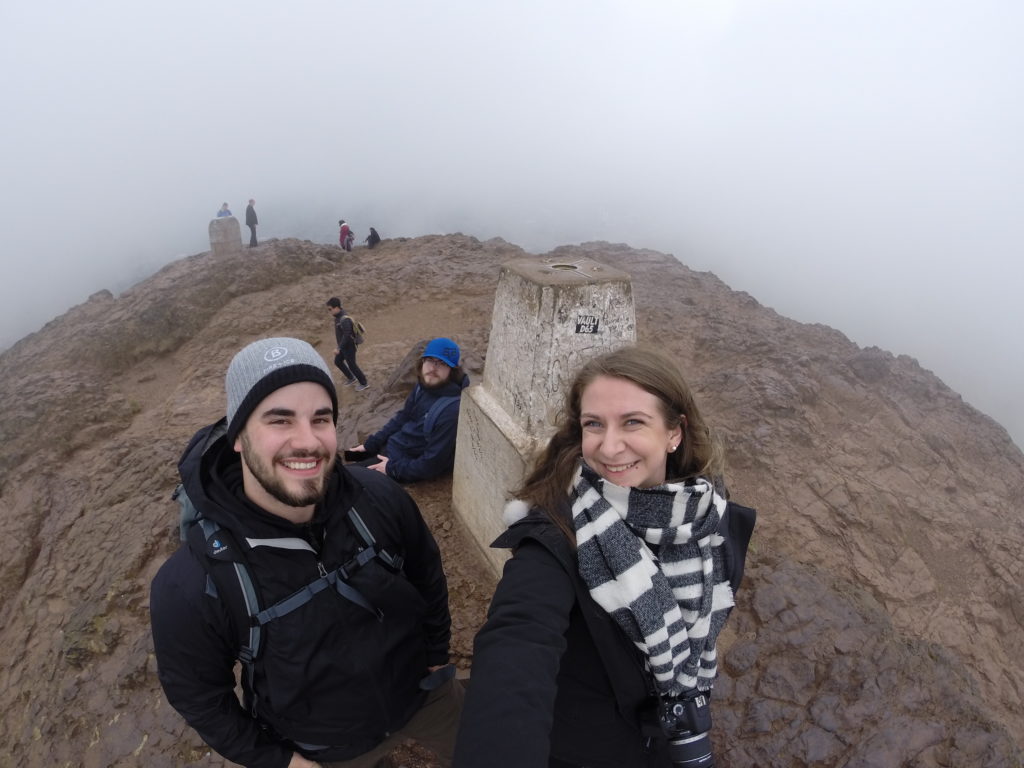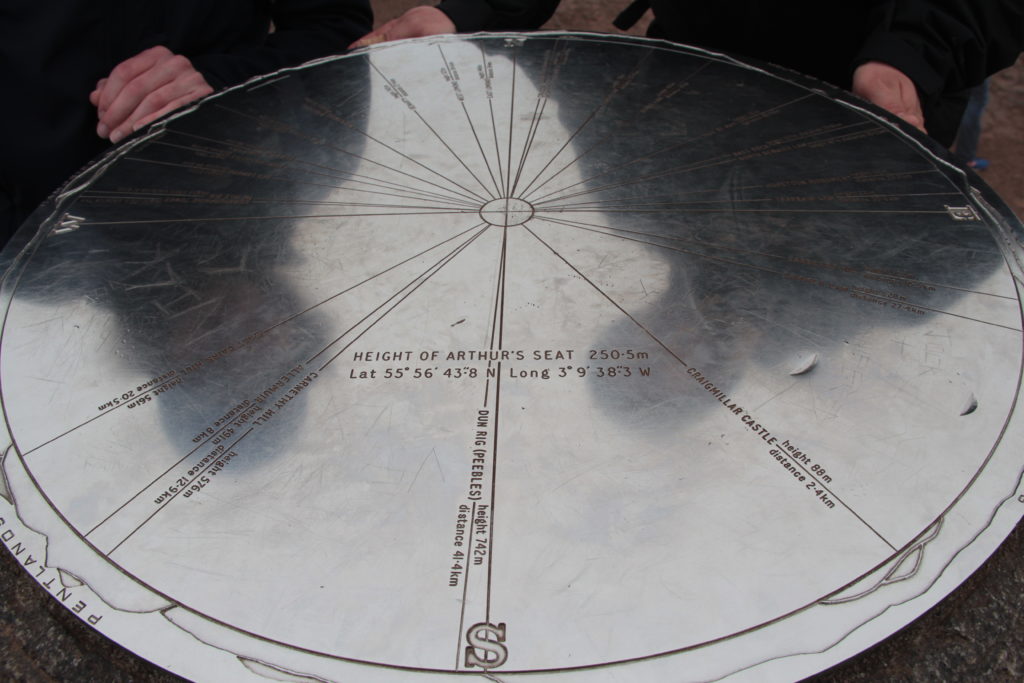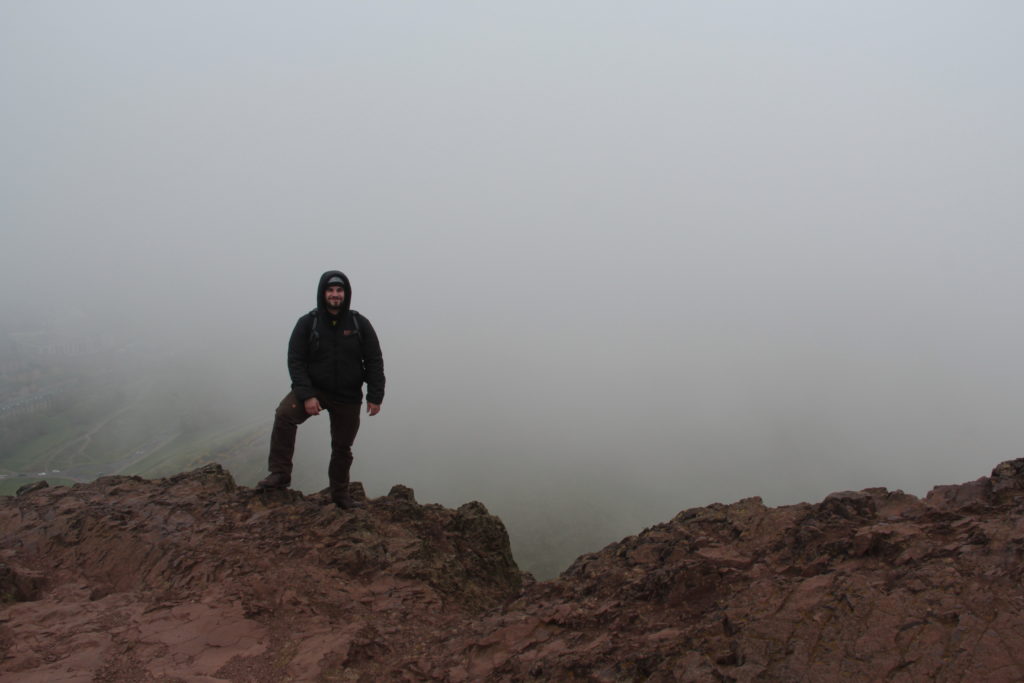 Salisbury Crags
Salisbury Crags are a series of cliffs at the top of another spur of Arthur's Seat. The 46 meter cliffs are formed of dolerite and columnar basalt. They play a really important role in rock climbing. Those cliffs are a very distinctive characteristic of Arthur's Seat because the hill is mostly recognized by those Salisbury Crags because hey can be seen from distance.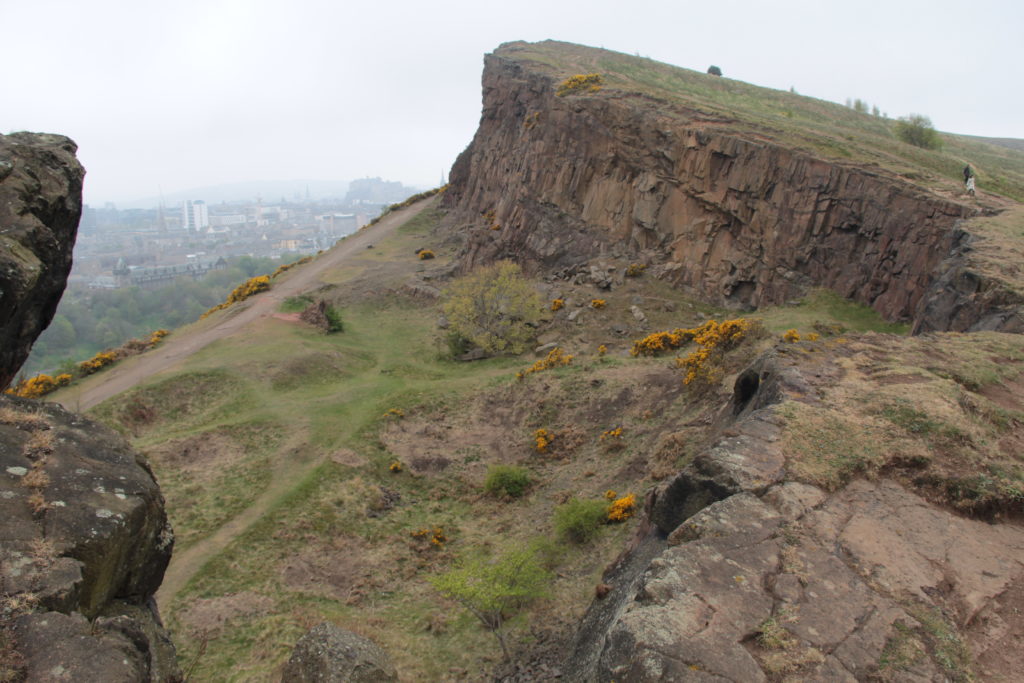 After reaching the summit of Arthur's Seat, we decided to continue our hike up to the Salisbury Crags. This is a rather relaxing hike because it isn't that steep anymore.  I would recommend this short hike to everyone because you will have an amazing view over the whole city of Edinburgh and you can take afterwards an easy way down back to Holyrood Palace.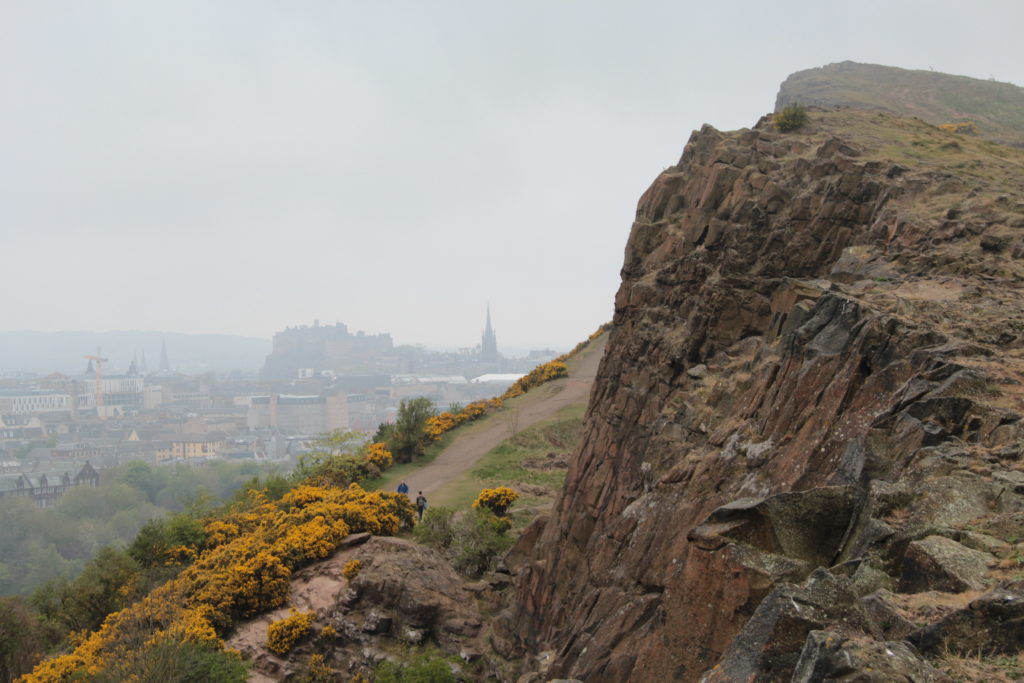 After all, how amazing is it to be able to climb up an extinct volcano in the middle of the capital city of Scotland? For me, this was one of the coolest things to do in Edinburgh. It is an absolutely must do whenever you're in Edinburgh and fascinated by nature. By simply thinking of the fact that this extinct volcano erupted 350 million years ago, I am very happy that we did this hike.
Even though the view was not that amazing as everyone told us, it was an amazing hike through the history of Edinburgh. Have you already been up on Arthur's Seat?