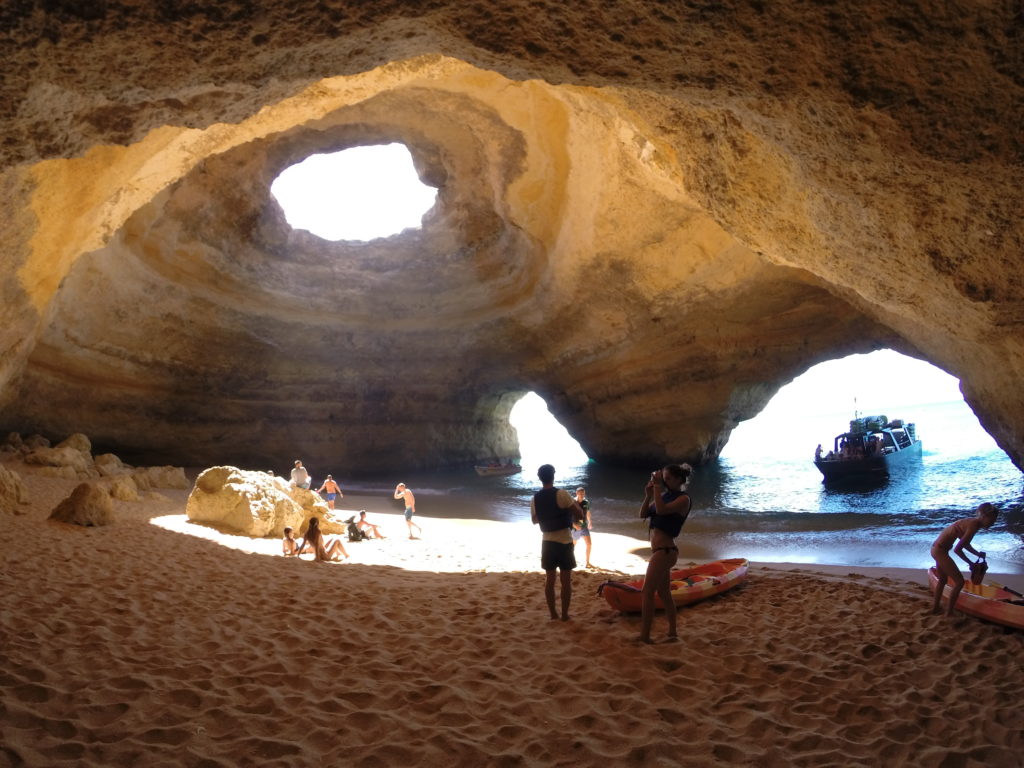 Whenever you are searching for things to do in the Algarve, I'm sure that you have seen pictures of the Benagil Cave. It is the most visited attraction in the South of Portugal and everyone wants to see it.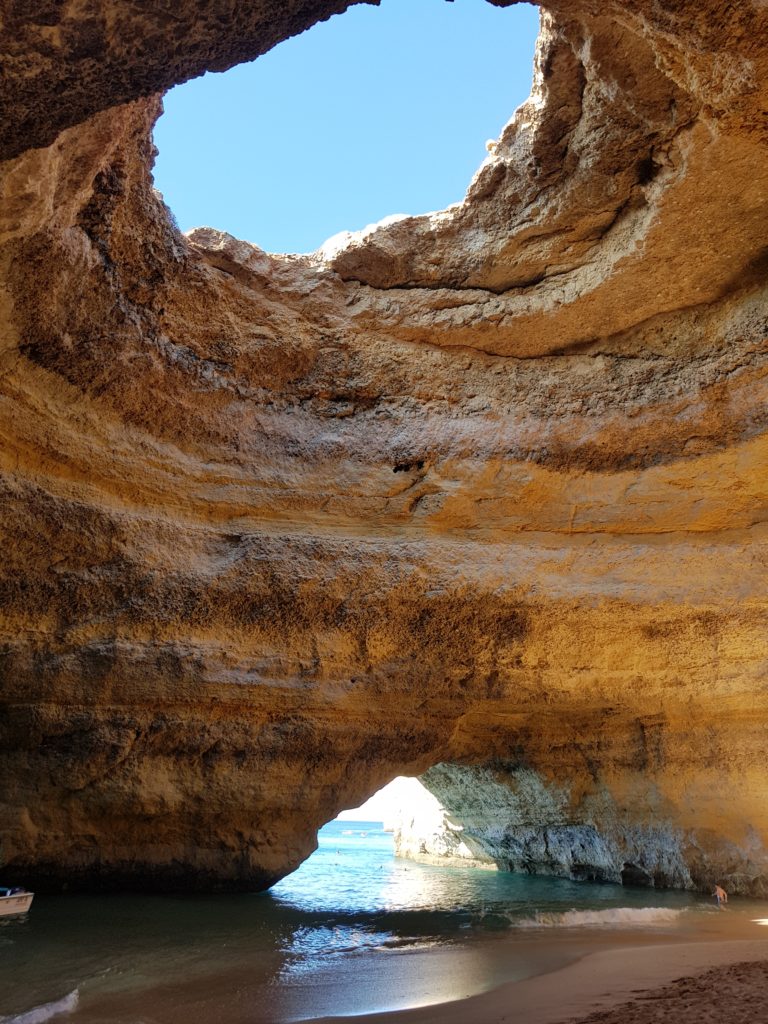 But there are a few things that you should know about this cave. First of all, it is located just next to the Benagil Beach, which is a very beautiful and popular beach. But for everyone who is thinking now that you simply walk from the beach into the cave, this is not possible.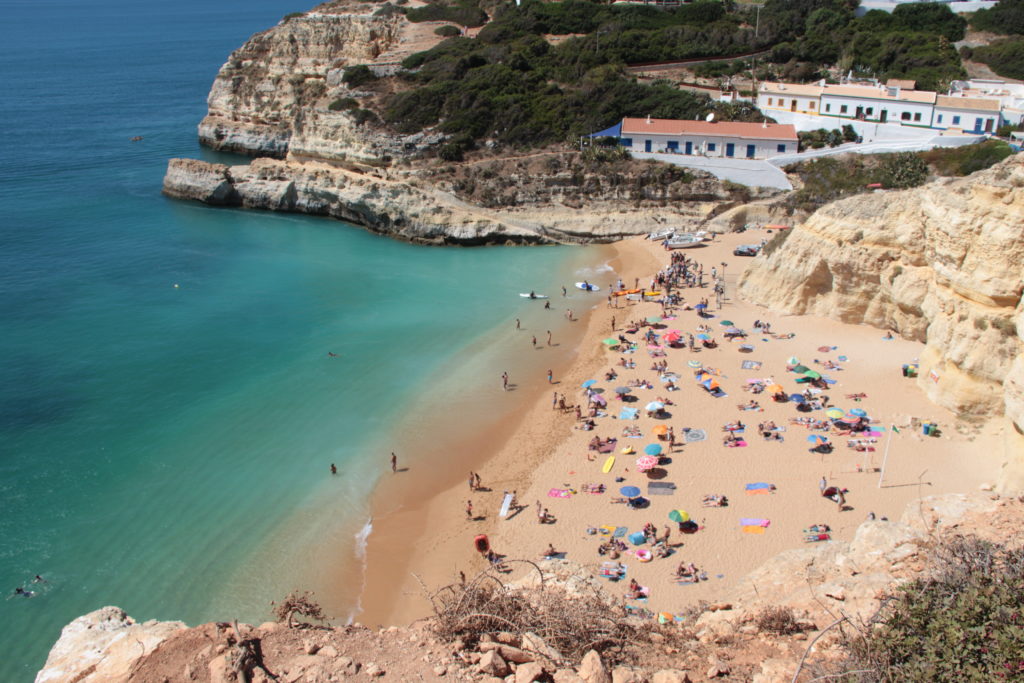 There are a few methods to get into the cave. I'll tell you know how you can visit this amazing place.
By Boat
Most people are visiting the cave by boat because every company offers boat trips to the Benagil Cave. If you are with your kids or people who are afraid of water, this is perhaps the best way to see the beauty of the cave. But the boat will not let you go ashore. They will only drive into the cave, let you make your pictures and then make a u-turn to quit the cave.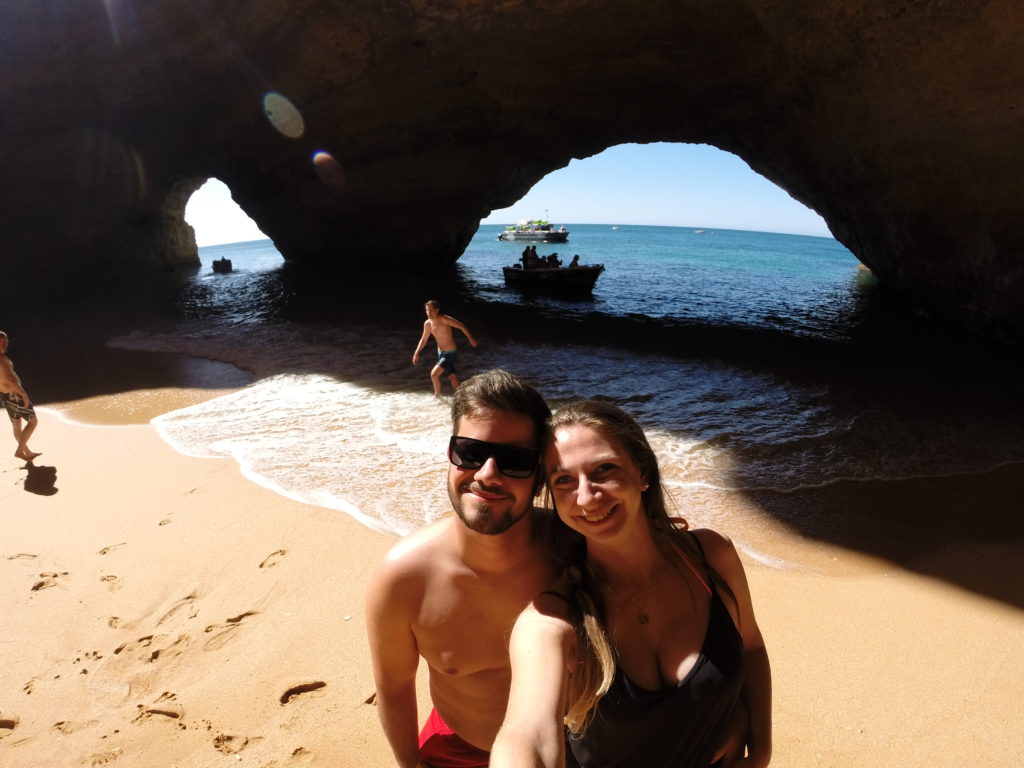 Basically there are hundreds of boats entering every day the Benagil cave with people who wants to see it. I think it is a really good opportunity for some people to see this natural cave.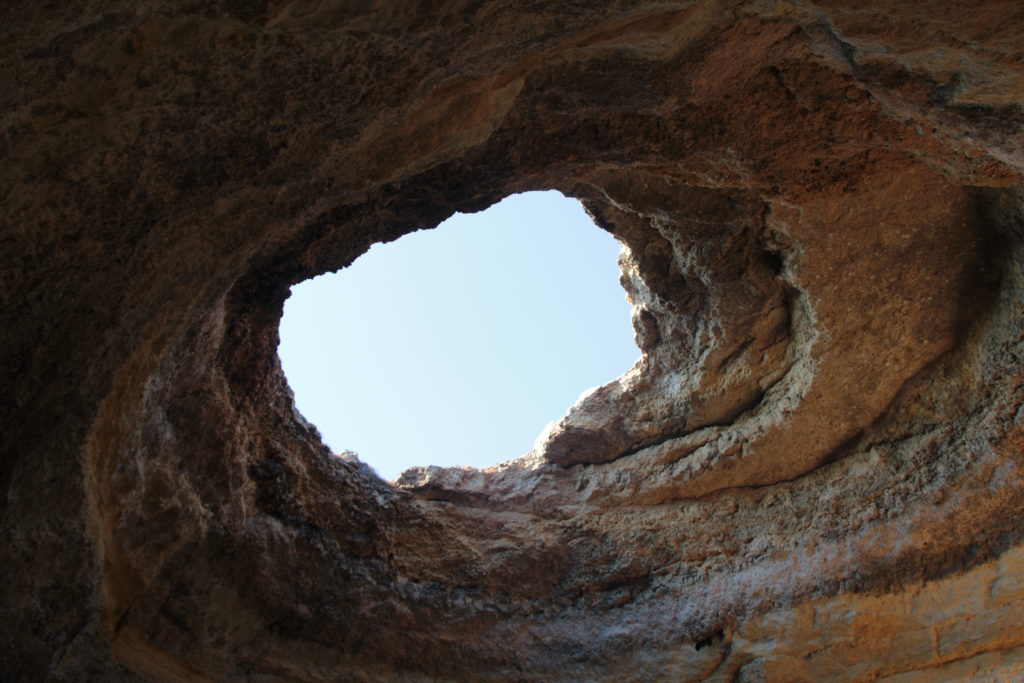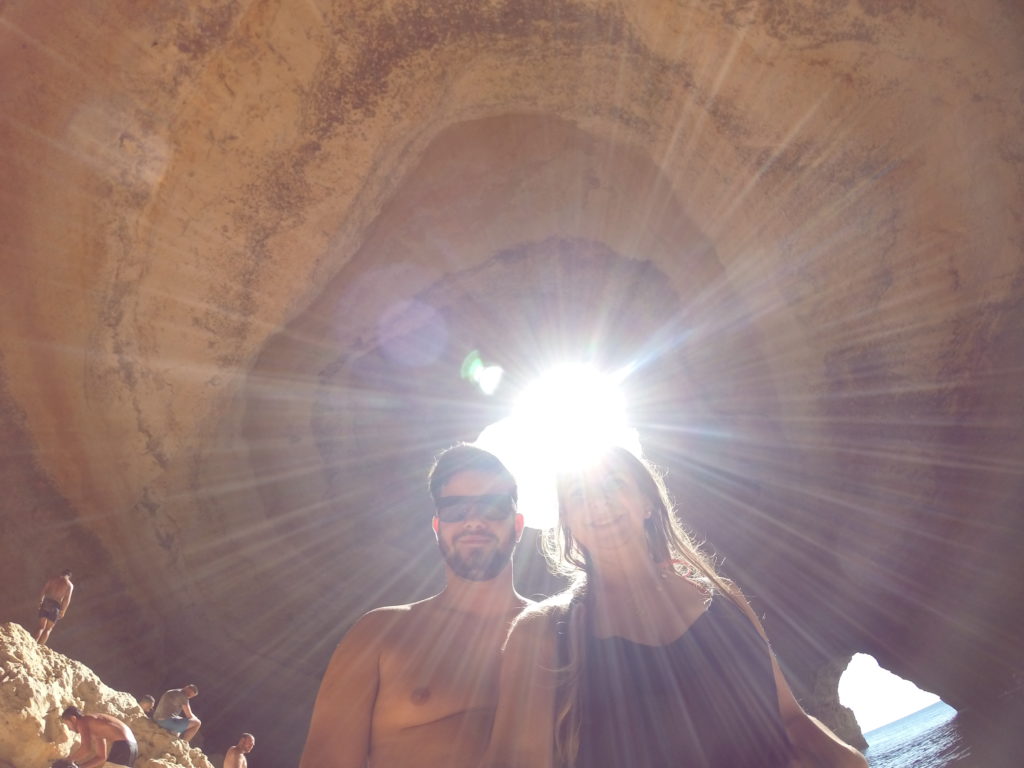 But there other ways to get into the cave without a boat.
By Swimming
First of all, you have the possibility to swim into the cave. As it is located only about 100 meters from the Benagil Beach, you can also reach it by swimming. When we were there it was completely forbidden by the police to swim into the cave because of the current. Even though there were a lot of people who swam into the cave. To be honest I also wanted to swim into the cave because I didn't though about any other possibility. However I immediately forget that idea when I saw the current of the sea and felt the temperature of it.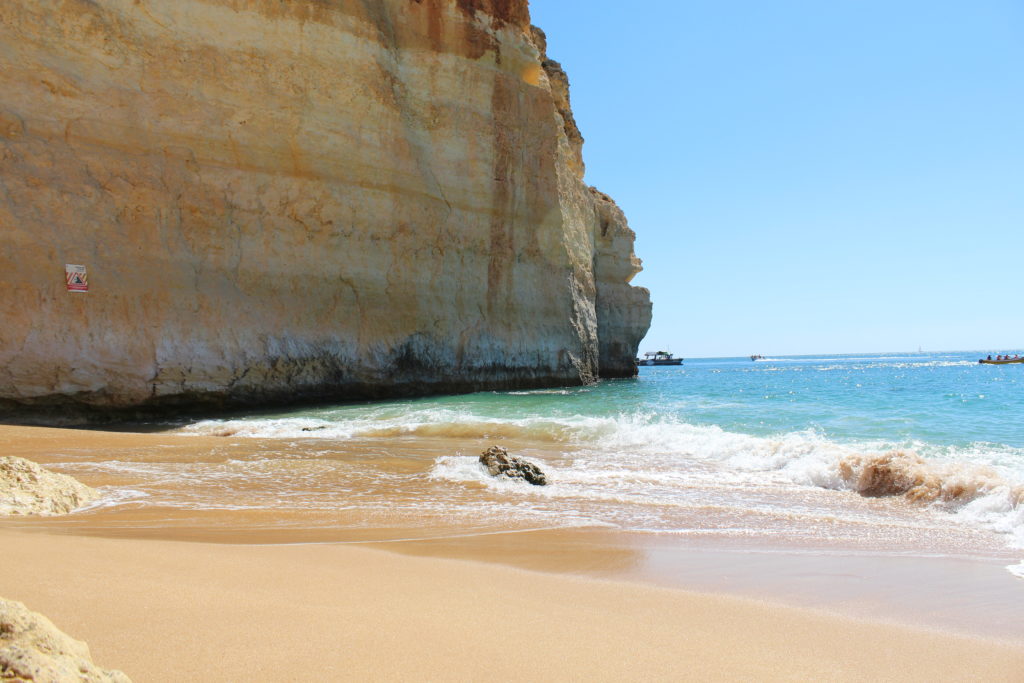 I would disadvise everyone to swim into that cave especially when it is forbidden by the police. This is not to punish you but to safe your life because the sea can be very dangerous.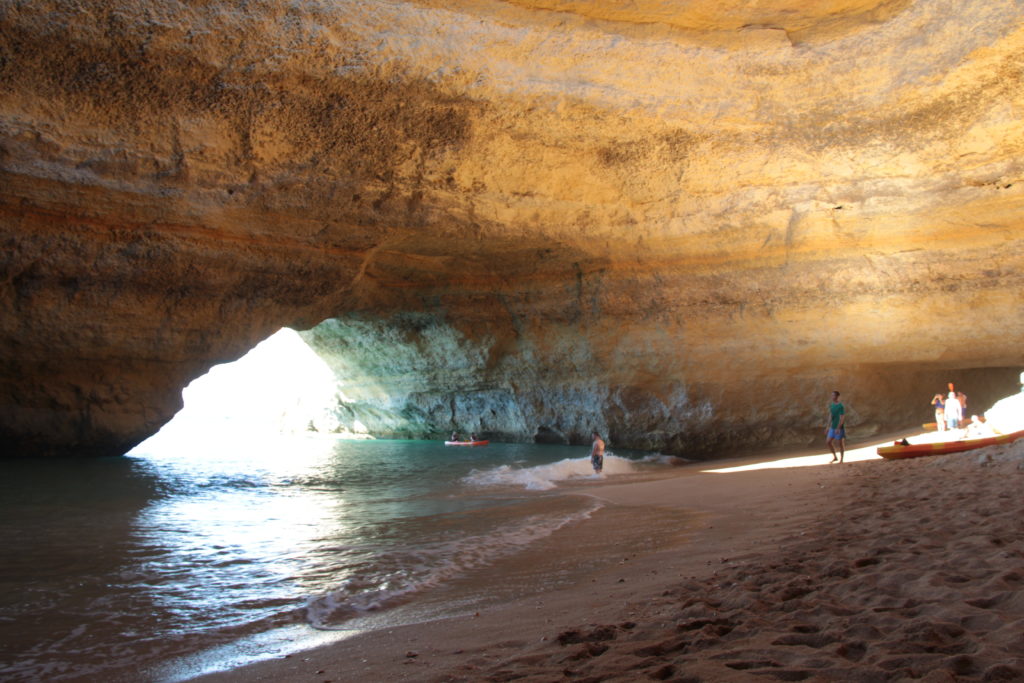 So as we didn't want to take a boat or to risk our lives by swimming into the cave, we had to look out for another possibility.
By Kayak
That was the moment when Yannick proposed to rent a kayak to get into the cave. On the day that we wanted to go into the cave, it was not possible to rent a kayak and so we chose another date. For that day I booked a kayak in advance because they are really fast fully booked. So be sure to book your kayak tour in advance. The company that offers the kayaks is called Taruga Tours Benagil.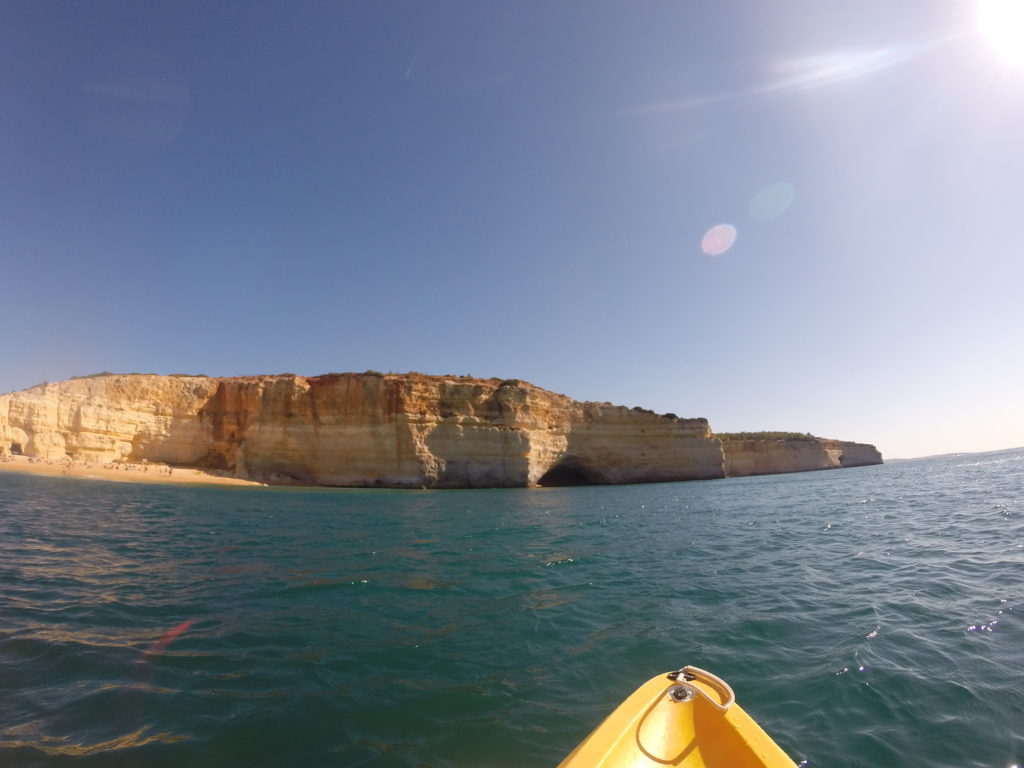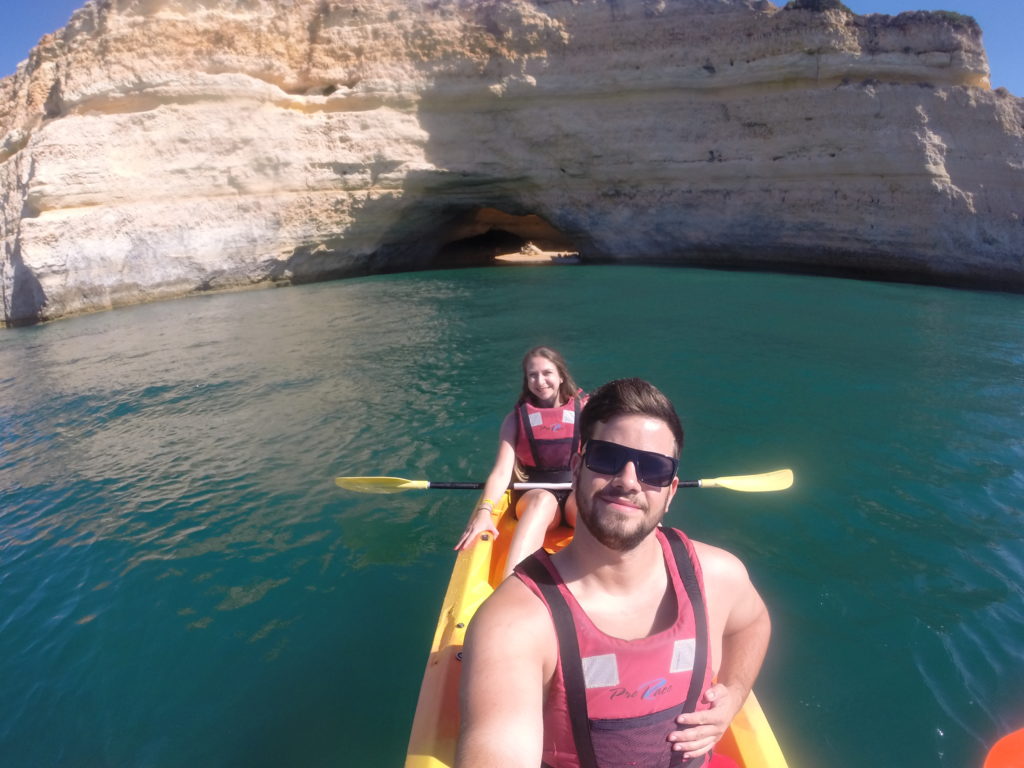 I have to admit that if you have never been in a kayak before, it is really hard to get into it. Especially when you also want to take pictures or if you are too excited to get into the cave.
However, if you want to spend some time in the cave to appreciate this natural phenomena and to take pictures, this is the best way to experience the Benagil cave. Although time is limited by Taruga Tours Benagil because there are a lot of people waiting to get the kayaks, 1 hour and 30 minutes is enough if you only want to discover the main famous cave.
From Above
If you don't want to visit the cave from the inside or if you have already done this, you can always take a little walk and have a look from above inside the Benagil Cave. This is not so spectacular as the cave itself but it is quite interesting to see it from above.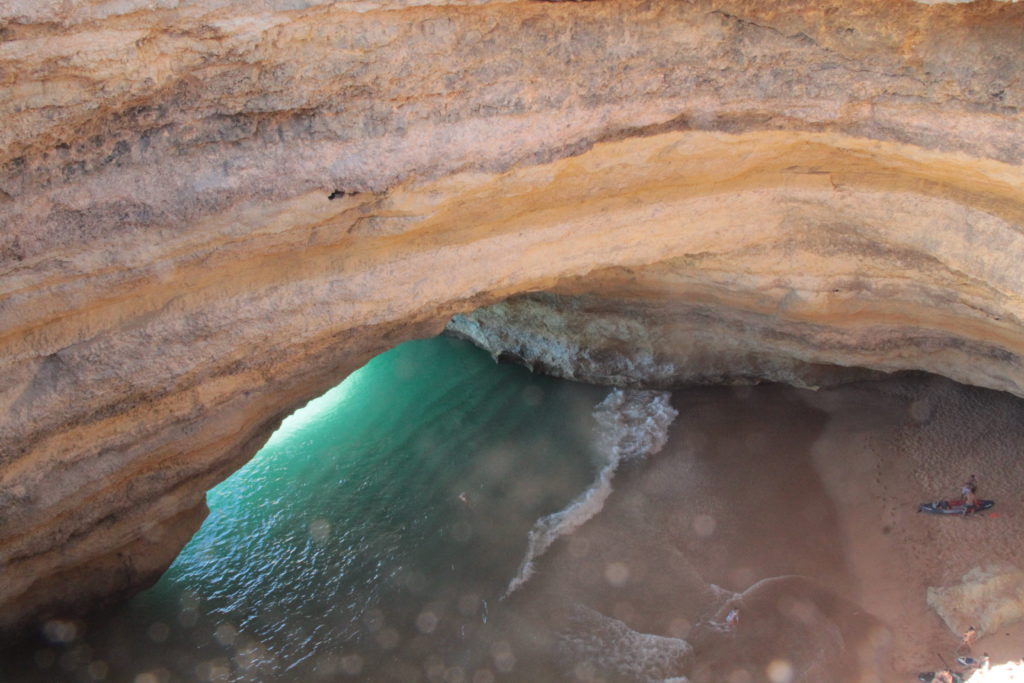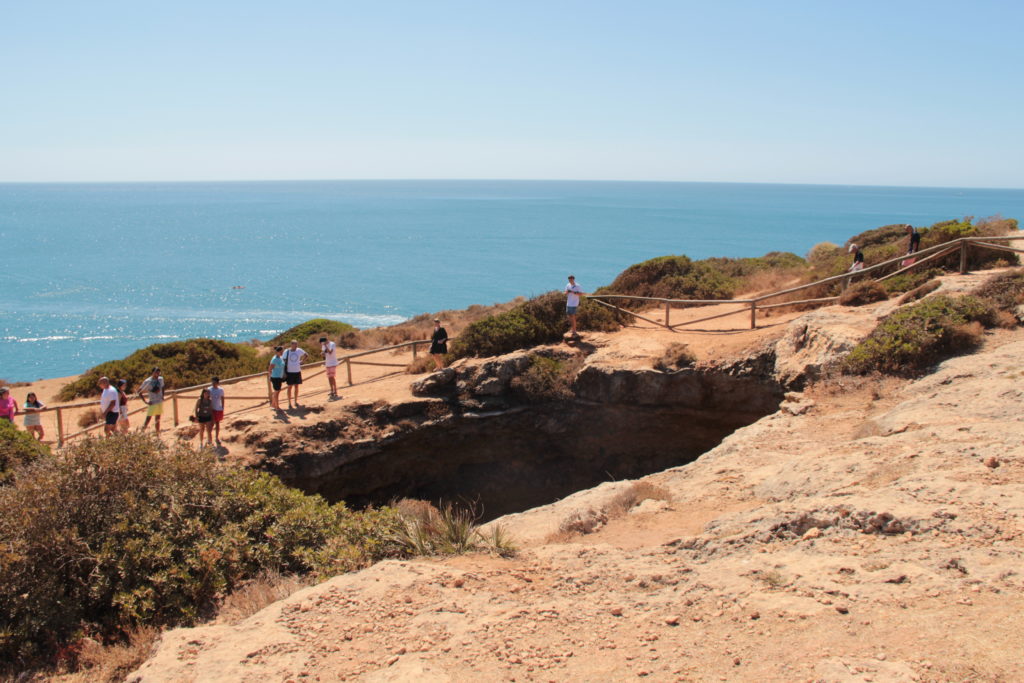 All in one I can only recommend to visit the cave by kayak or the organized boat tours but not to swim inside. Always remember that your life is more important than to visit the Benagil Cave.