The last few days, it was very cold here in Luxembourg, something we are not so used to. It is not so often that we have a temperature below -5 C°. Our winters here in Luxembourg are normally around 0 C°, so it is something really special when it is really cold outside. This does not only mean that you have to be very well equipped when leaving the house, but it offers also a lot of special photography possibilities.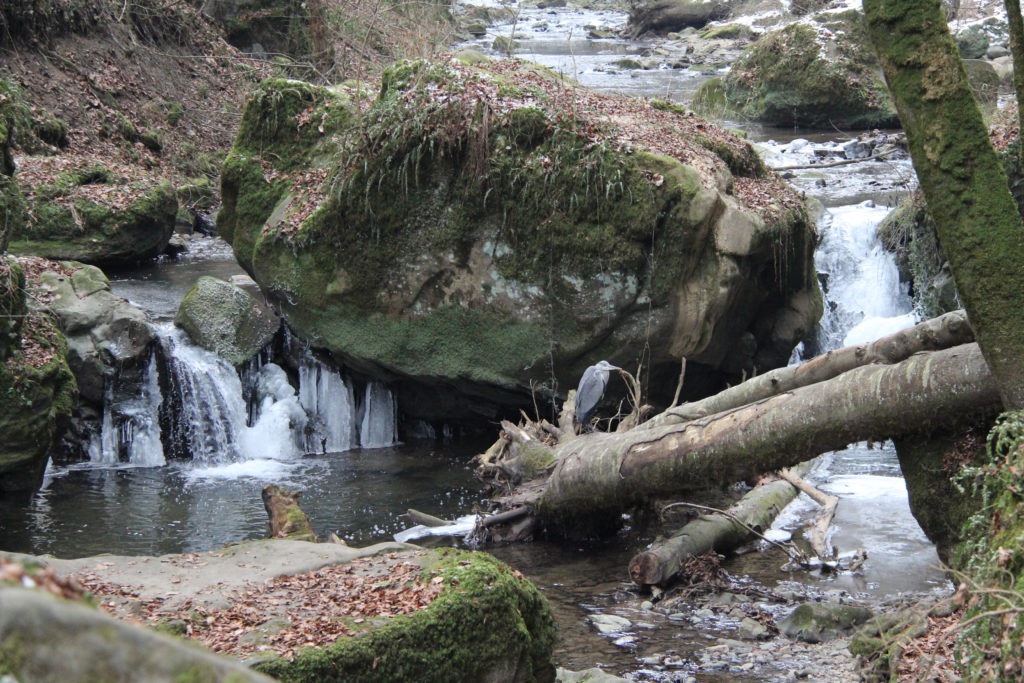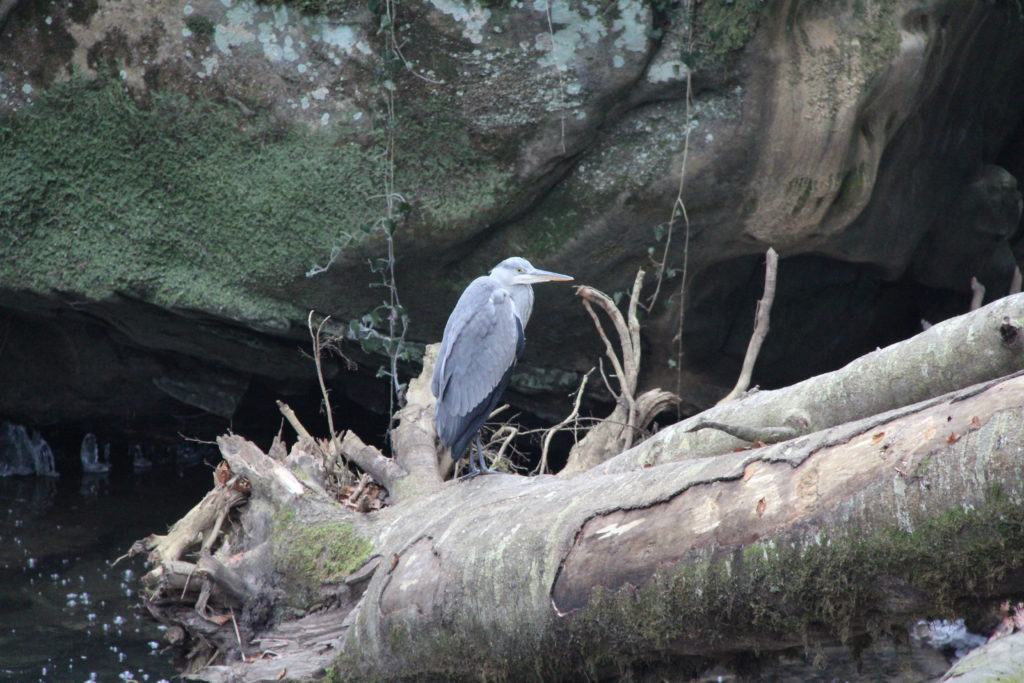 So there are a lot of people taking pictures outside of the beautiful frozen nature. I chose the Mullerthal region, because it offers a really unique scenery here in Luxembourg. It is also known as "Little Switzerland". The most known place is surely the Schiessentümpel with its beautiful bridge over the small waterfall.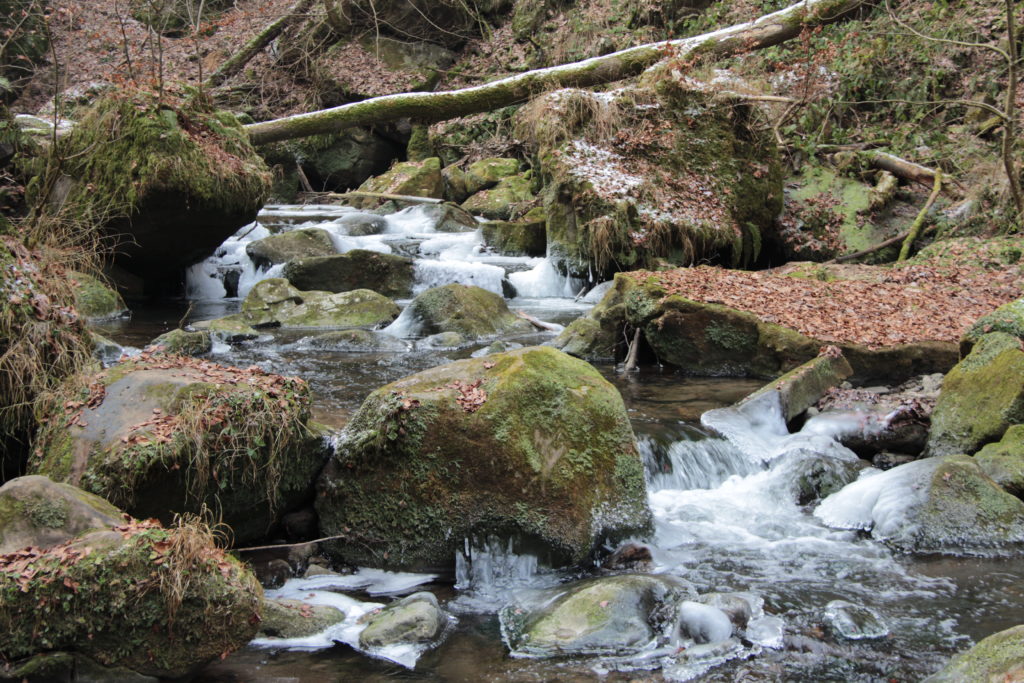 So the Schiessentümpel was our first destination on our short hiking trip. As I have already seen pictures of it on social media, I knew that it was partly frozen but when we approached the waterfall, I was so amazed by the magic of a frozen waterfall. It is such an amazing effect and makes the Schiessentümpel completely different from when it is summer. I was really lucky to have the chance to see the Schiessentümpel in this frozen condition.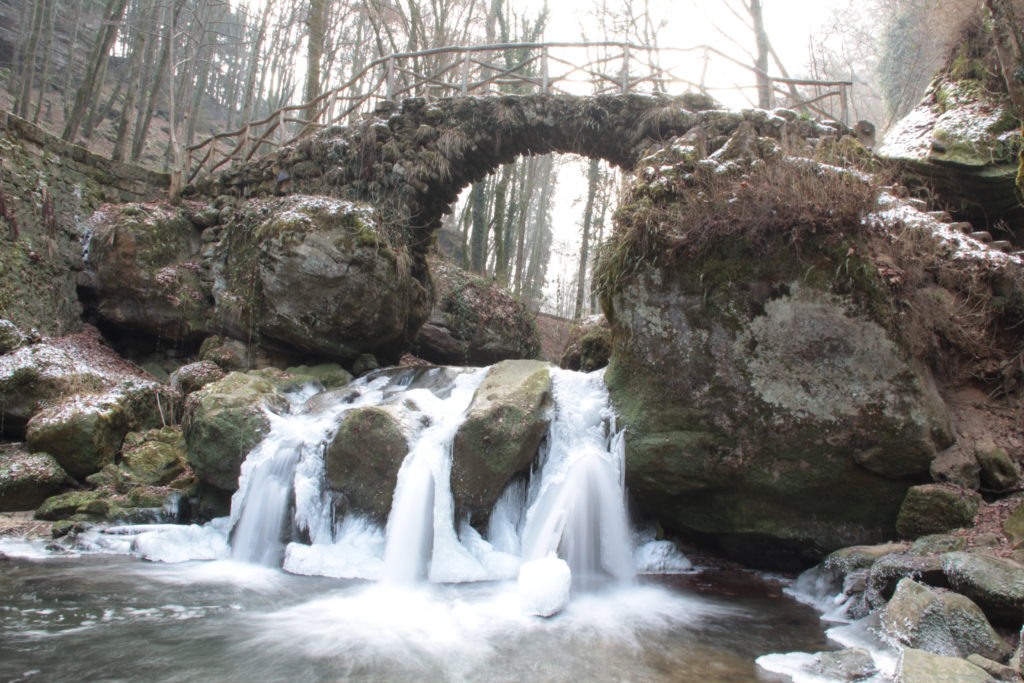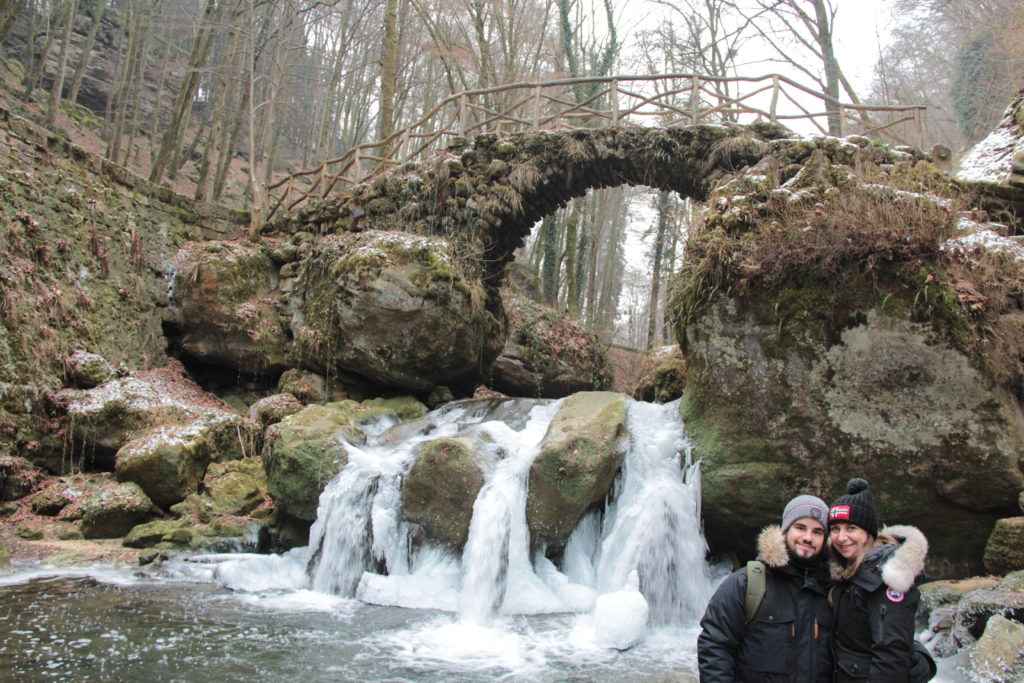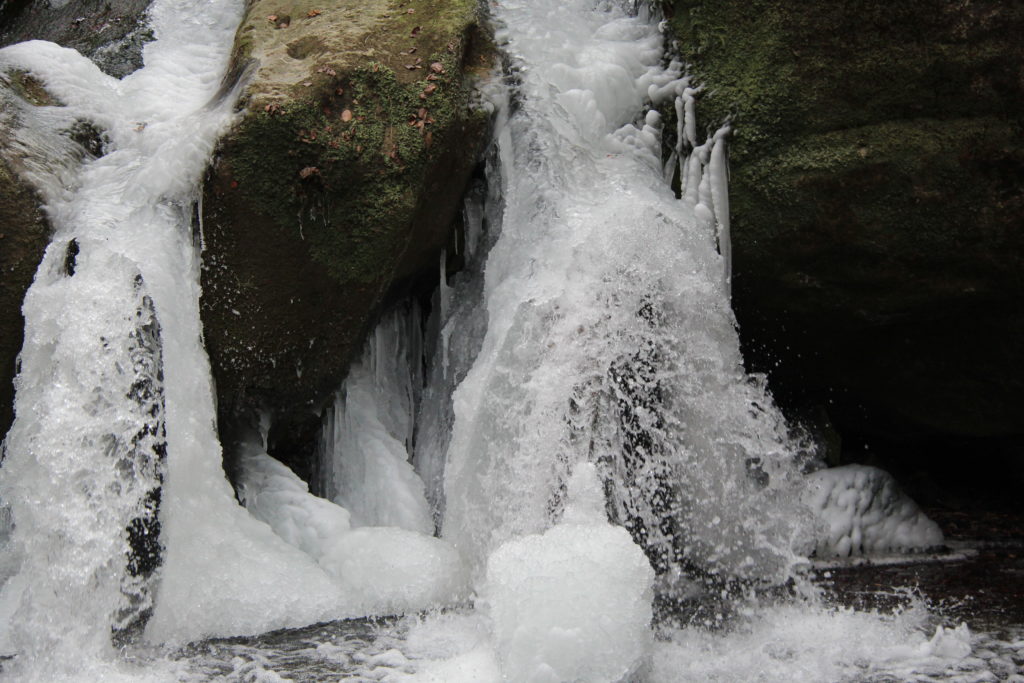 As we continued our hike, our next stop was a beautiful bigger waterfall, which was completely frozen. It was just a big icy thing which came from the rocks. But still it was really amazing. However, when you approached, you could hear the water searching its was through the ice. The whole piece of ice was covered with icicles who were running down the rocks. It was a really unique scenery.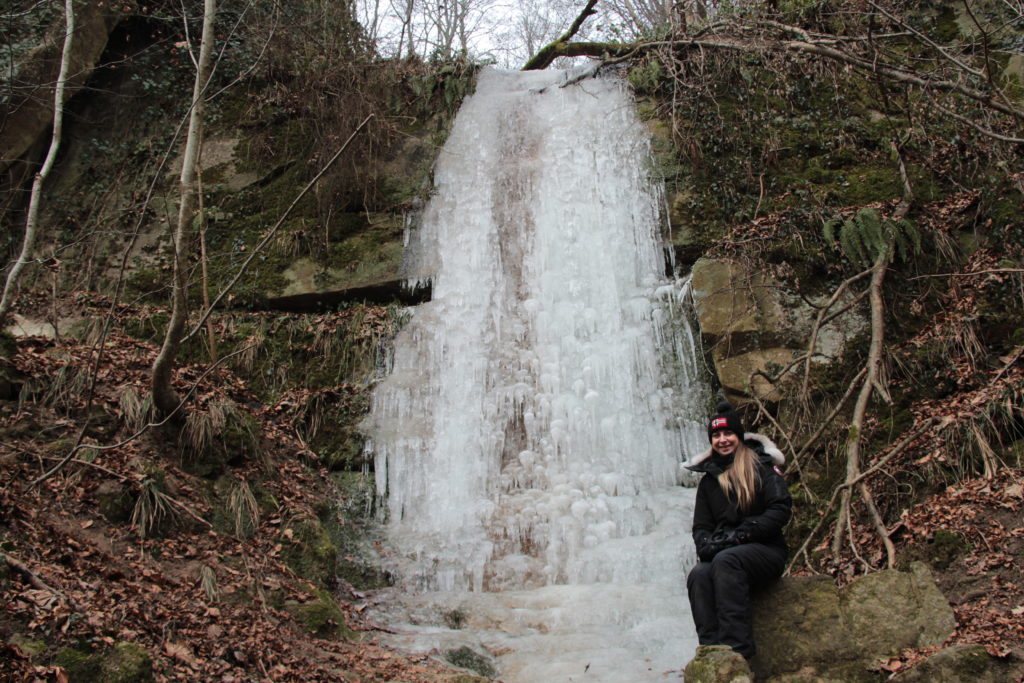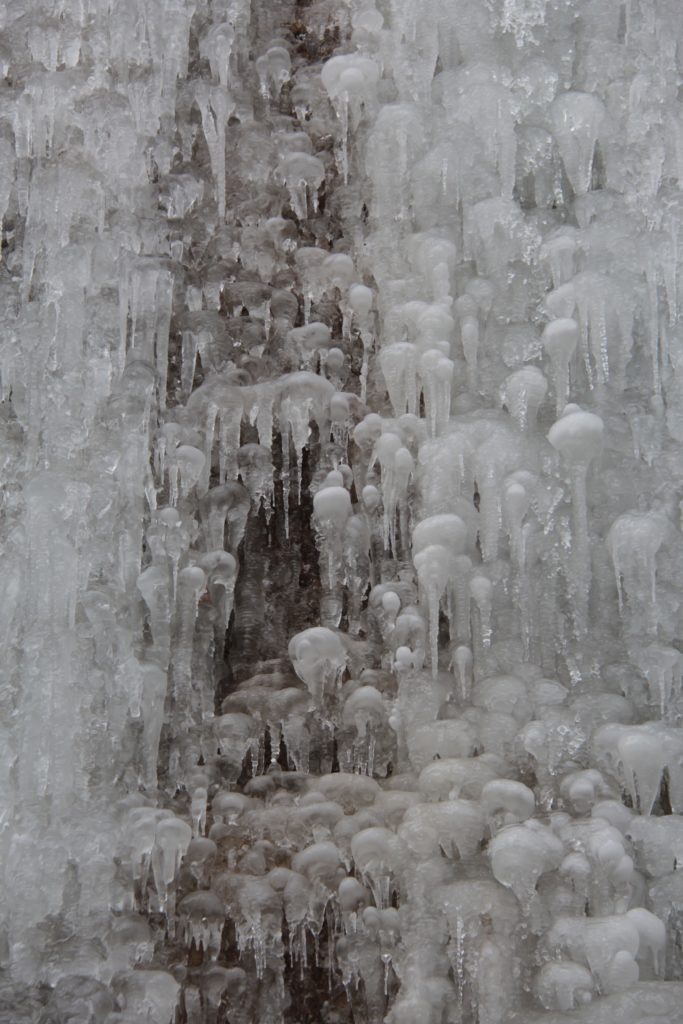 Finally we stopped at another really amazing frozen place in the Mullerthal. Just along the Ernz river, there is a place where a large waterfall comes down and this one was totally frozen with icicles. The water in front of the waterfall was also completely frozen, so you could stand on it. This water was so clear that you could see almost the ground. The whole scenery was so beautiful and calming. I could have spend my whole day there, just sitting and observing the icicles.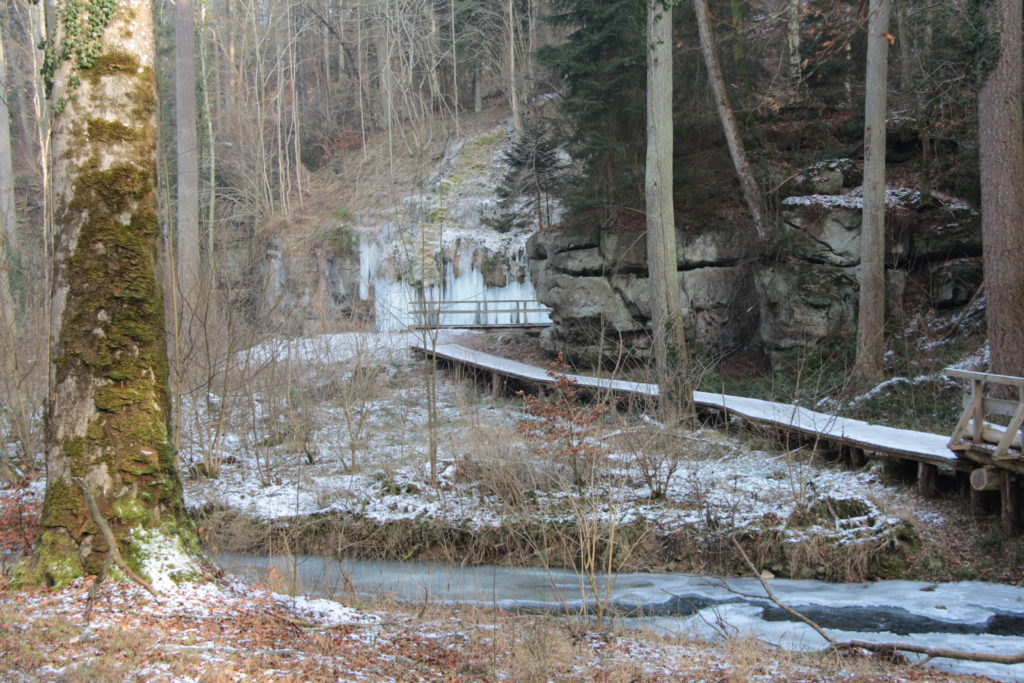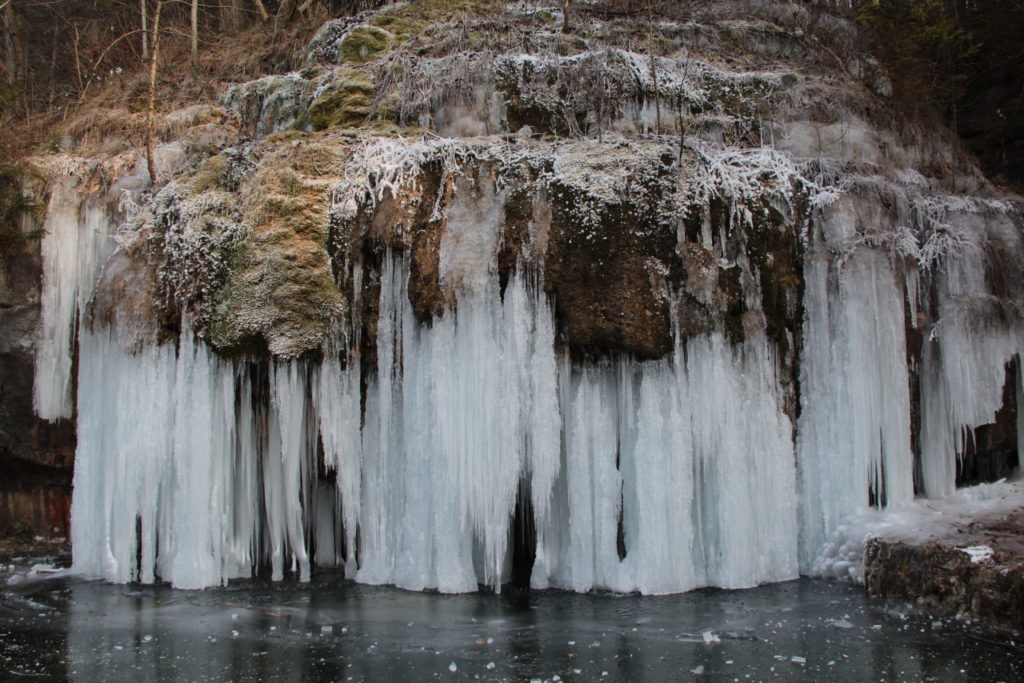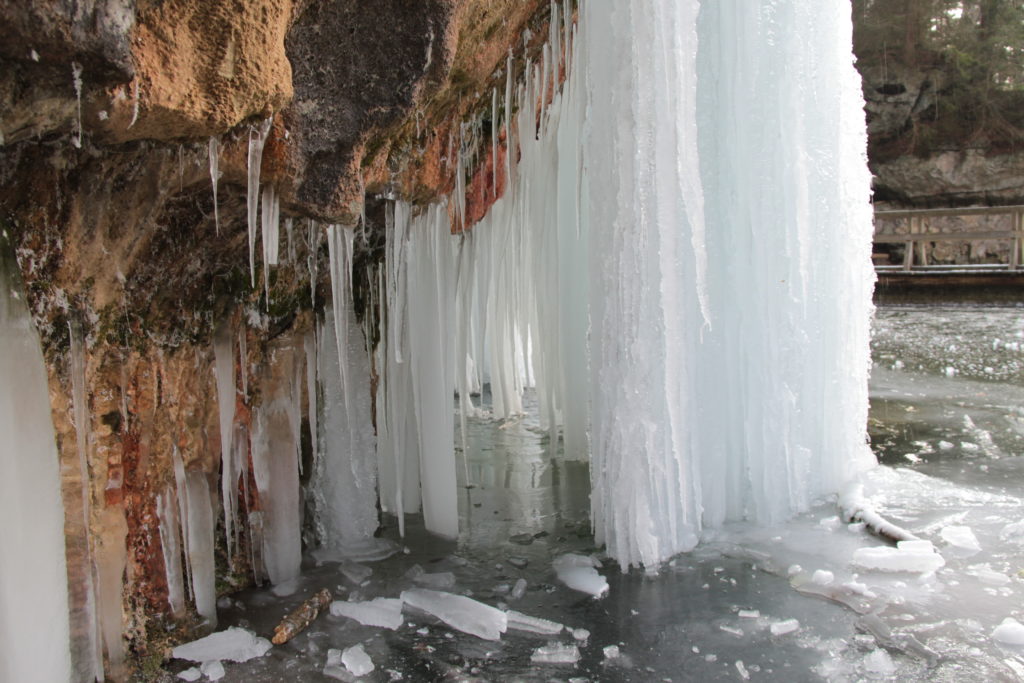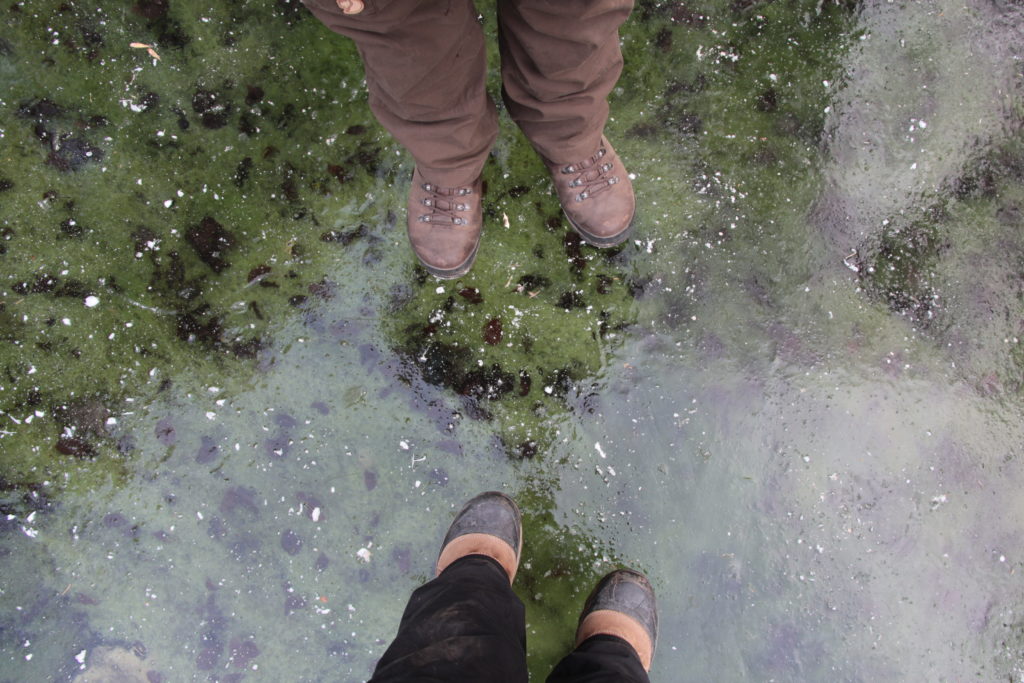 So, if you are on a trip to Luxembourg, be sure not to miss the unique region of the Mullerthal, especially when it is so cold outside. It is really worth it to witness the frozen and magical waterfalls in the Mullerthal.