During our stay in Norway, we also had the great honor to observe the Northern Lights again in Honningsvåg. I already explained the phenomena of the Aurora Borealis in my Iceland post and I talked about them in my Alta post.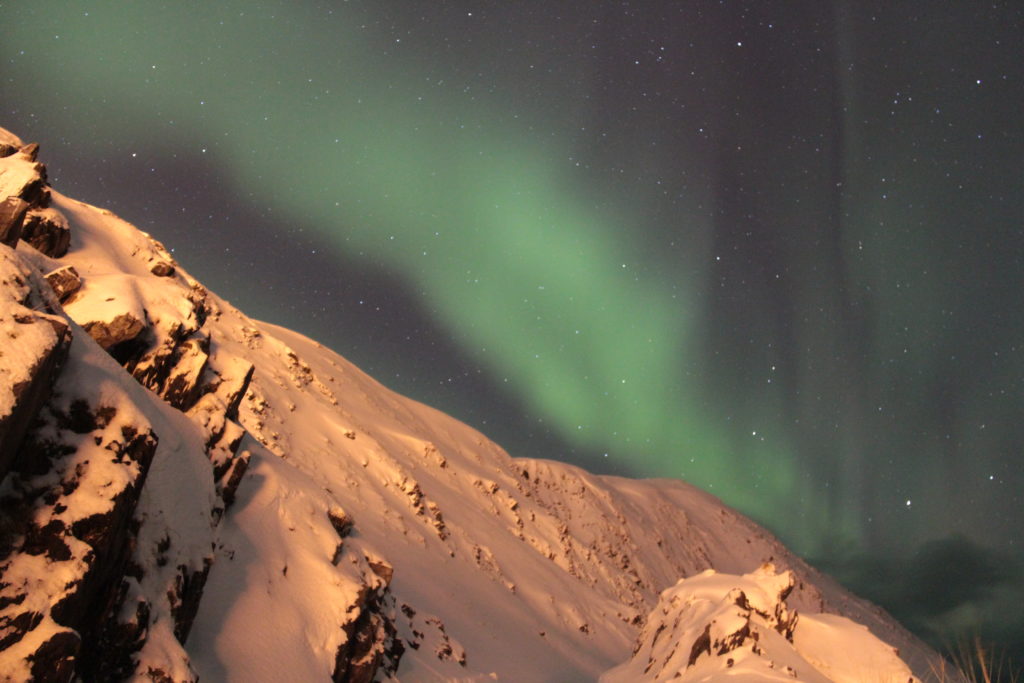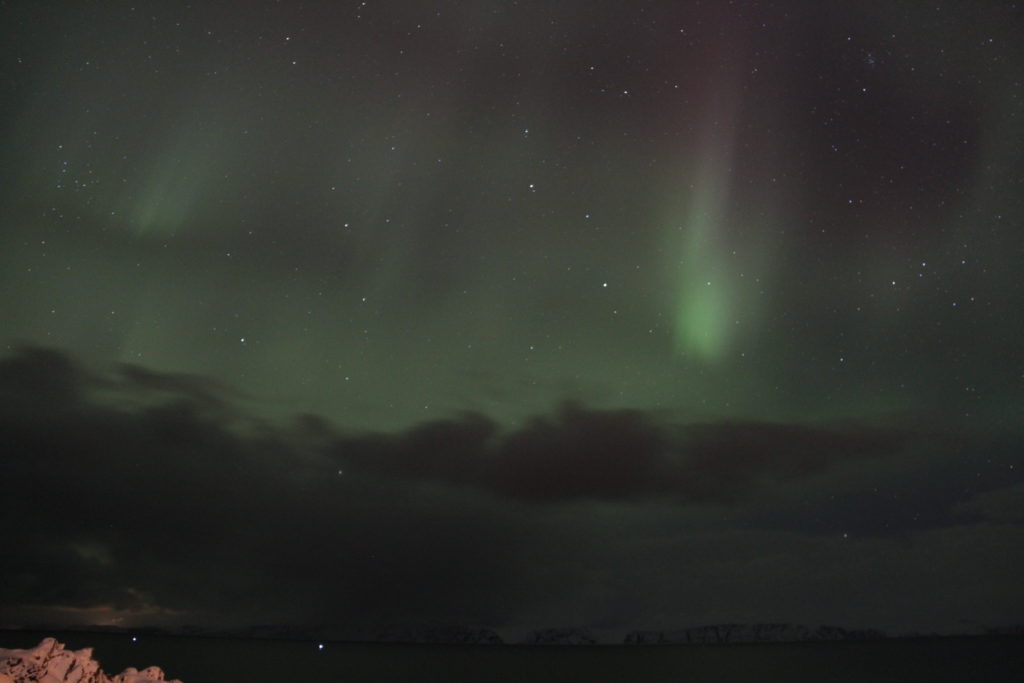 First, were quite disappointed because it was snowing on our arriving in Honningsvåg but Yannick strongly believed that we would see the Northern Lights and so he always kept an eye in the sky.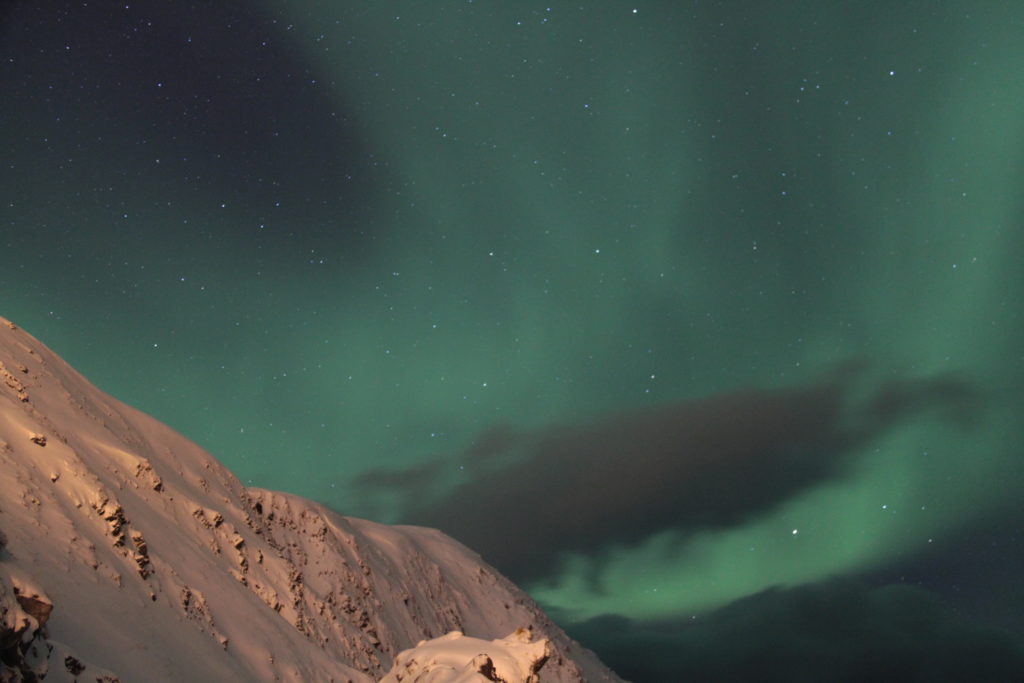 During our dinner, Yannick went outside to check if the weather was better and if so the Northern Lights were there, and they were! So we quickly ate our meal and put on our thermosuits. Once we were in the car to look for the perfect spot, it started snowing.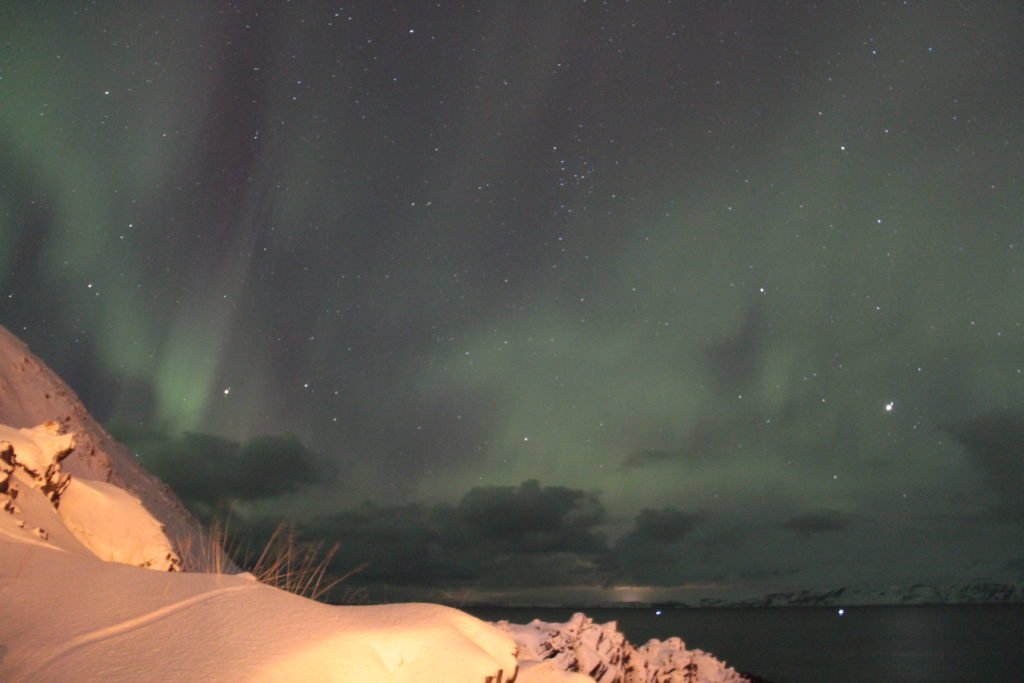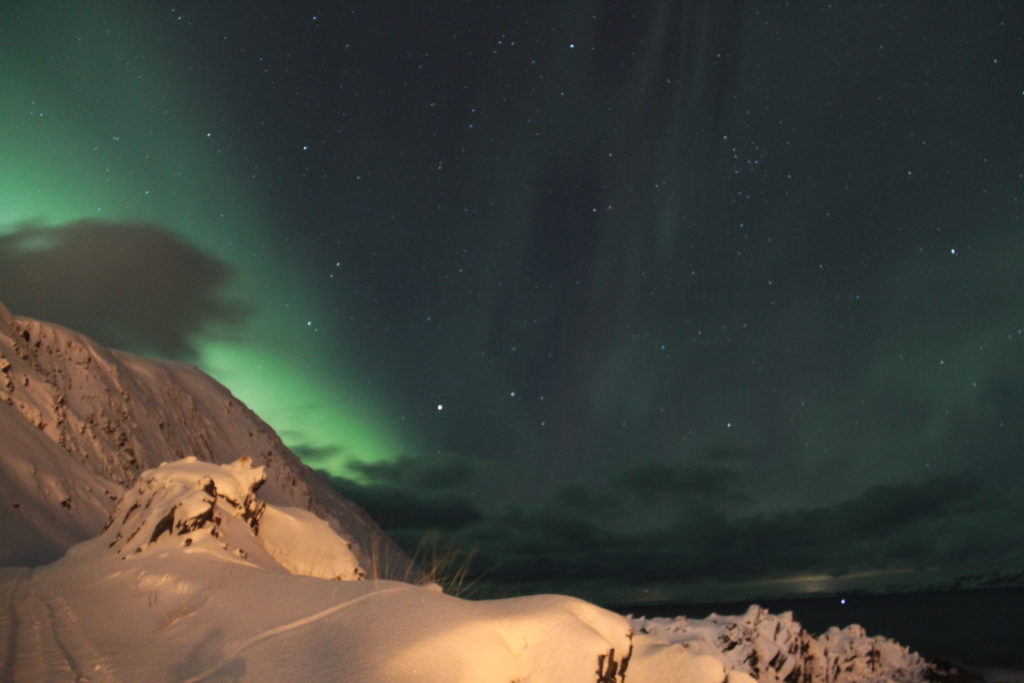 After returning to the hotel and waiting that the snow stops, we tried again to go hunting for the Aurora Borealis and this time we found a perfect spot and it stopped snowing.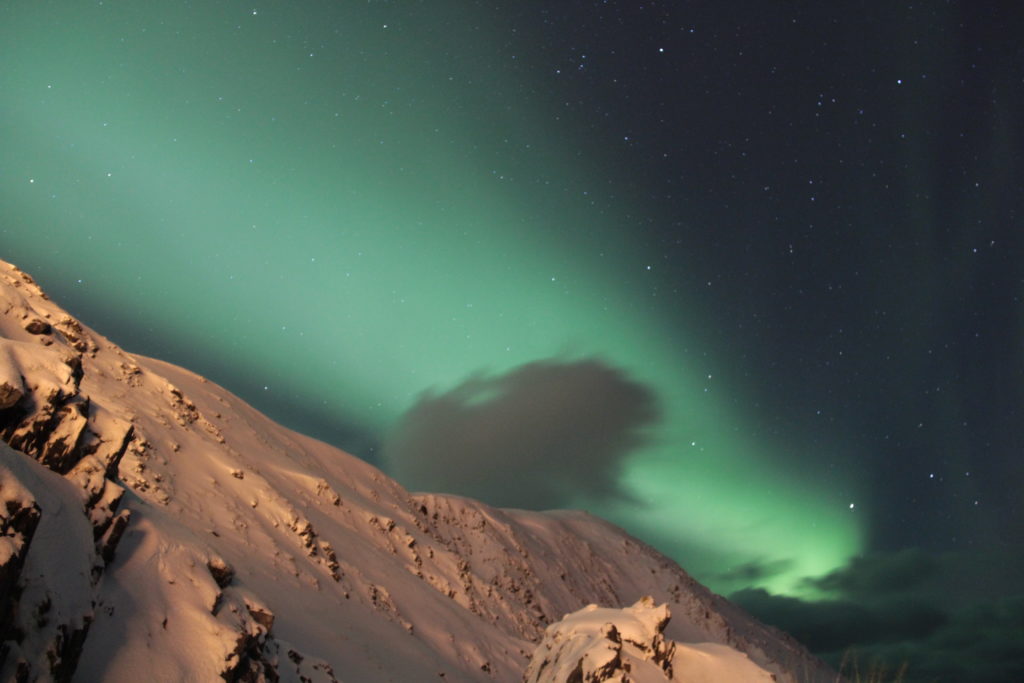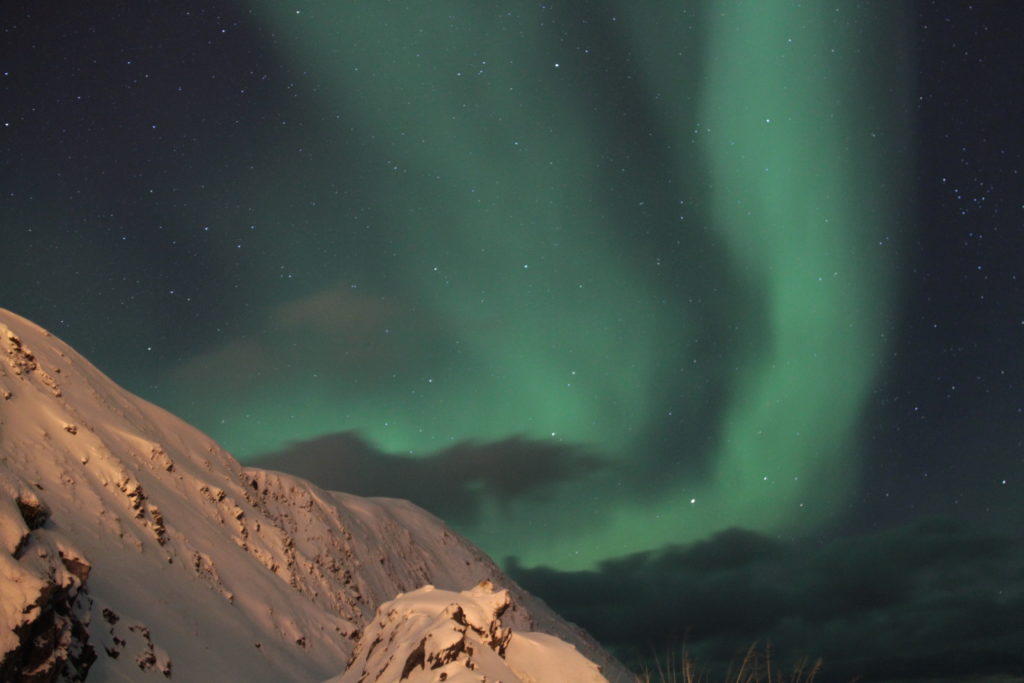 Even if I saw the Northern Lights already a couple of times, this time the whole sky was covered and sometimes they were really strong! We were so happy that we could see them again.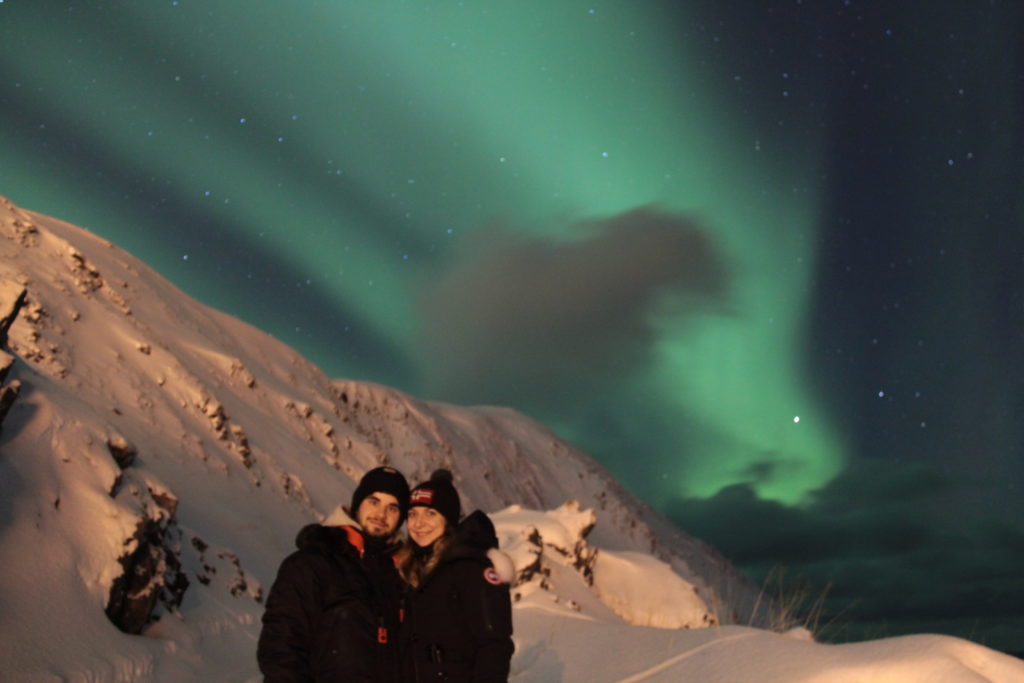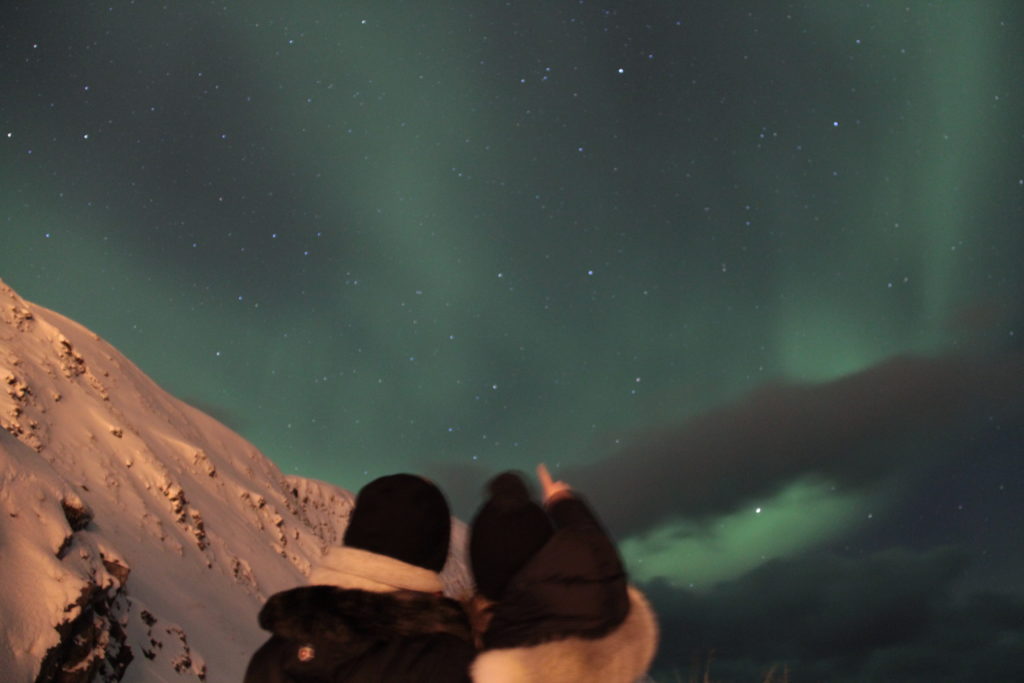 So if you are hunting the Northern Lights, be patient and don't give up. Sometimes they will come quicker as you can see.