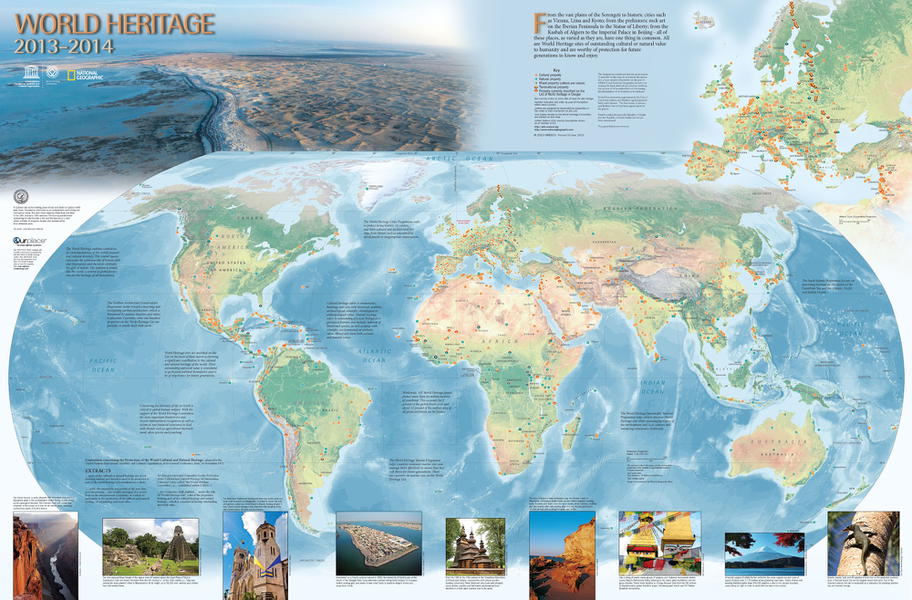 Even though I have a normal bucket list, I also want to share my UNESCO World Heritage bucket list. I'm a real fan of it and can't wait to discover most of them in my lifetime. I think everyone have at least seen or visited one of them, because you don't always know that it is declared as one of them. I saw already a few of them and I didn't even know that it belongs to the UNESCO World Heritage.
Afghanistan
Minaret and Archaeological Remains of Jam
Argentina
Iguazu National Park
Los Glaciares National Park
Australia
Sydney Opera House
Fraser Island
Gondwana Rainforests of Australia
Great Barrier
Heard and McDonald Islands
Bangladesh
Ruins of the Buddhist Vihara at Paharpur
Belarus
Belgium
Historic Centre of Brugge
La Grand-Place, Brussels check!
Bosnia and Herzegovina
Old Bridge Area of the Old City of Mostar
Brasil
Rio de Janeiro: Carioca Landscapes between the Mountain and the Sea
Iguaçu National Park
Cambodia
Angkor
Temple of Preah Vihear
Canada
Canadian Rocky Mountain Parks
Kluane / Wrangell-St. Elias / Glacier Bay / Tatshenshini-Alsek
China
Croatia
Plitvice Lakes National Park
Czech Republic
Historic Centre of Český Krumlov
Historic Centre of Prague
Egypt
Memphis and its Necropolis – the Pyramid Fields from Giza to Dahshur
Estonia
Historic Centre (Old Town) of Tallinn
Finland
France
Palace and Park of Versailles
Place Stanislas, Place de la Carrière and Place d'Alliance in Nancy
Strasbourg – Grande île

check!

Lagoons of New Caledonia: Reef Diversity and Associated Ecosystems
Germany
Aachen Cathedral

check!

Cologne Cathedral

check

!
Greece
Holy See
Historic Centre of Rome, the Properties of the Holy See in that City Enjoying Extraterritorial Rights and San Paolo Fuori le Mura

check!

Vatican City

check!
Hungary
Budapest, including the Banks of the Danube, the Buda Castle Quarter and Andrássy Avenue
Iceland
Þingvellir National Park check!
Surtsey
India
Indonesia
Prambanan Temple Compounds
Italy
Mount Etna
Piazza del Duomo, Pisa

check!

Venice and its Lagoon check!
Japan
Itsukushima Shinto Shrine
Luxembourg
City of Luxembourg: its Old Quarters and Fortifications

check!
Mexico
Islands and Protected Areas of the Gulf of California
Pre-Hispanic City of Chichen-Itza
Ancient Maya City and Protected Tropical Forests of Calakmul, Campeche
Morocco
Norway
West Norwegian Fjords – Geirangerfjord and Nærøyfjord
Struve Geodetic Arc
Philippines
Rice Terraces of the Philippine Cordilleras
Poland
Auschwitz Birkenau: German Nazi Concentration and Extermination Camp (1940-1945)
Russia
Historic Centre of Saint Petersburg and Related Groups of Monuments
Kremlin and Red Square, Moscow
San Marino
San Marino Historic Centre and Mount Titano
Spain
Cathedral, Alcázar and Archivo de Indias in Seville

check!

Monastery and Site of the Escurial, Madrid
Switzerland
Old City of Berne

check!

Swiss Alps Jungfrau-Aletsch
Thailand
Historic City of Ayutthaya
United States of America
Statue of Liberty
Grand Canyon National Park
Hawaii Volcanoes National Park
Yellowstone National Park
Yosemite National Park
What about you? Did you already visit places declared as UNESCO World Heritage sites? If yes, which one?